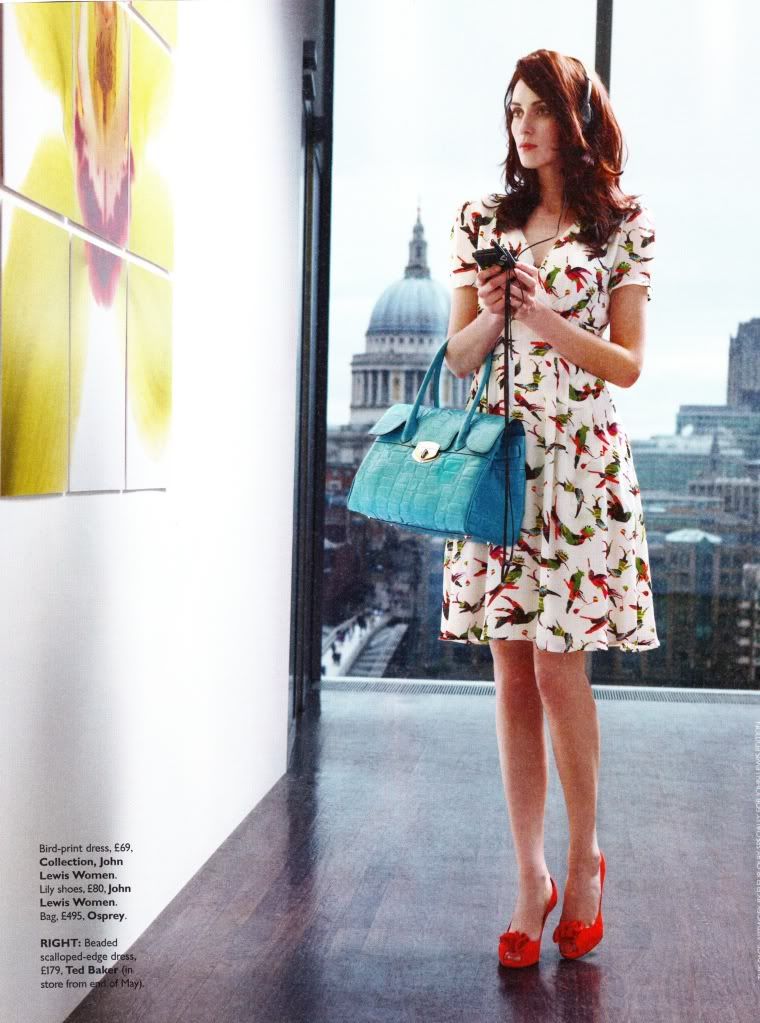 This gorgeous bird print dress from the John Lewis Collection for Women. I love everything about it: the colours, the print, the shape, the length. Everything is perfect for Spring, and the addition of that blue Osprey bag or bright orange shoes wouldn't be objectionable to own either!
A bedroom in the attic room that looks like this. From a shoot of Nanette Lepore's Haptons home in Instyle.
This cityscape print skirt from Joules. There is an equally lovely top in the same pattern, but I think this skirt is just right for a picnic in the park, a shopping trip with friends or an evening garden party. Image from the Joules catalogue.
A royal wedding mug. I want one that looks tasteful, not tacky, but I dislike the boring design of the official merchandise, which lacks a picture of the happy couple. I prefer this one from
Debenhams
with an only slightly elaborate gold design and only slightly creepily airbrushed Kate and Wills.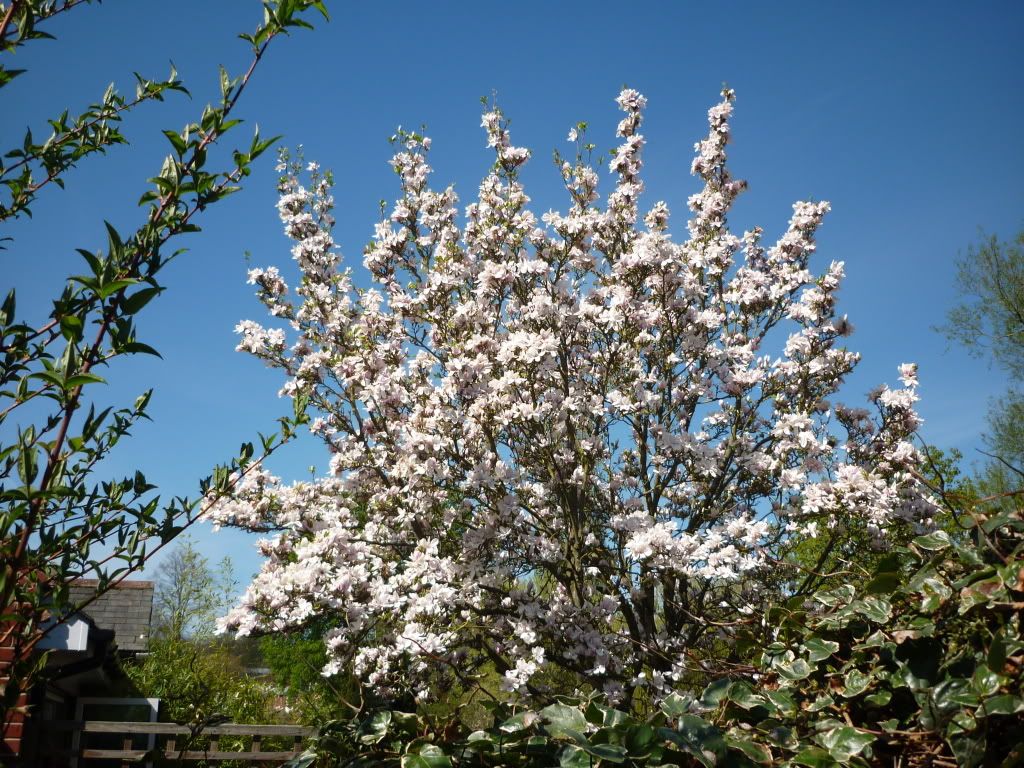 The Magnolia tree from two doors down. It's bursting with blossoms and is the first thing I see, bathed in sunshine, every morning when I wake up. Our one is, in comparison, a little depressing...