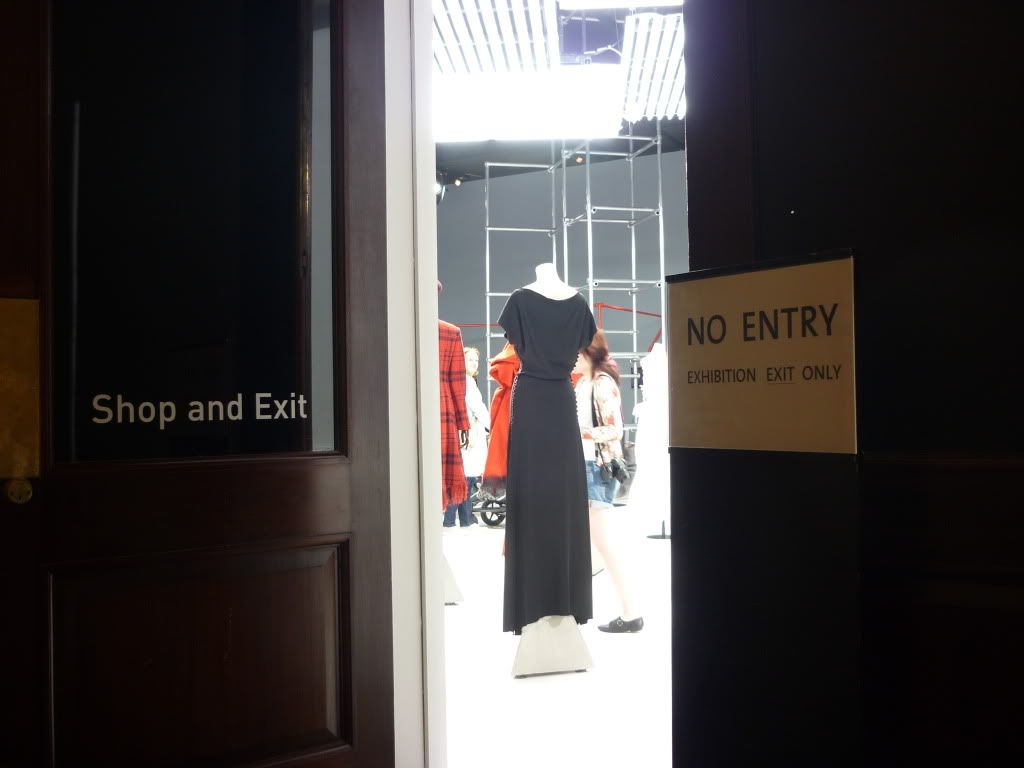 I was recently lucky enough to visit this much-anticipated Yohji Yamamoto retrospective. I must admit, for me it was only highly anticipated due to the large number of magazines telling me I had to go and see it. I will also admit, with shame, that prior to this, I had no idea who Yohji Yamamoto was.
Of course, now I know better.
The exhibition is ridiculously brightly lit, like a sort of amplified daylight, but once you adapt to this the benefits are obvious. At first the designs seem minimalist and the initial beauty lies in the shape of the garments, but on closer inspection, you can see how these shapes are created by complicated tailoring. You may also notice how the intricate weave of some of the materials is what really makes the outfit work. I particularly loved a men's blue coat, done in an almost Mr-Darcy-esque way, with the detail of two embroidered gold stars on the front. There was also a lot of information on the man himself and his many creative outlets: hefty books; martial arts and even music recordings!
Unfortunately, photography was strictly prohibited while inside the exhibition space. However, if you happen to be in London then I can recommend a visit to this - it's well worth the entry fee and it's a great way to spend some time for anyone who is interested.