Orange, almond and yoghurt loaf
Apologies for going AWOL for a few days - I feel like I have loads to do and yet would rather be sitting reading me new Sarah Dessen book in the attic. Anyway, I was recently gifted the recipe book
Hummingbird Bakery Cake Days
and have been frantically baking things from its pages all week. I'm home from school most of the time as my last exam looms nearer, and something about being on your own in the house makes you want to make your day a little more special, and what better way than making myself a spot of afternoon tea?
Reasons why everyone should have afternoon tea
It was a tradition started by Queen Catherine, wife of Charles II and you can't say no to a queen! Equally, Marie Antoinette loved sweet things, though she never ate all that much. How else could she have had the quote "Let them eat cake" attributed to her? It's also something you can see throughout Sofia Coppola's Marie Antoinette. So that's two queens (albeit dead ones) who you would be defying.
From Marie Antoinette
People keep telling us that the whole cupcake trend will be gone soon - ignore those people. While the trend does flutter between cupcakes and macaroons and whoopie pies, the idea of chic little sweet treats is firmly back in fashion, and any bakery which realises that they just need to work with the times will stay in business for a long time.
Baking is an essential skill. Don't worry about it being perfect or looking like the picture, just get a good quality recipe book (like the Hummingbird Bakery's Cake Days, used for the cakes in both the top picture and the one below), grab a friend and I promise you'll have fun. Plus, you've got the bonus of it being totally en vogue right now.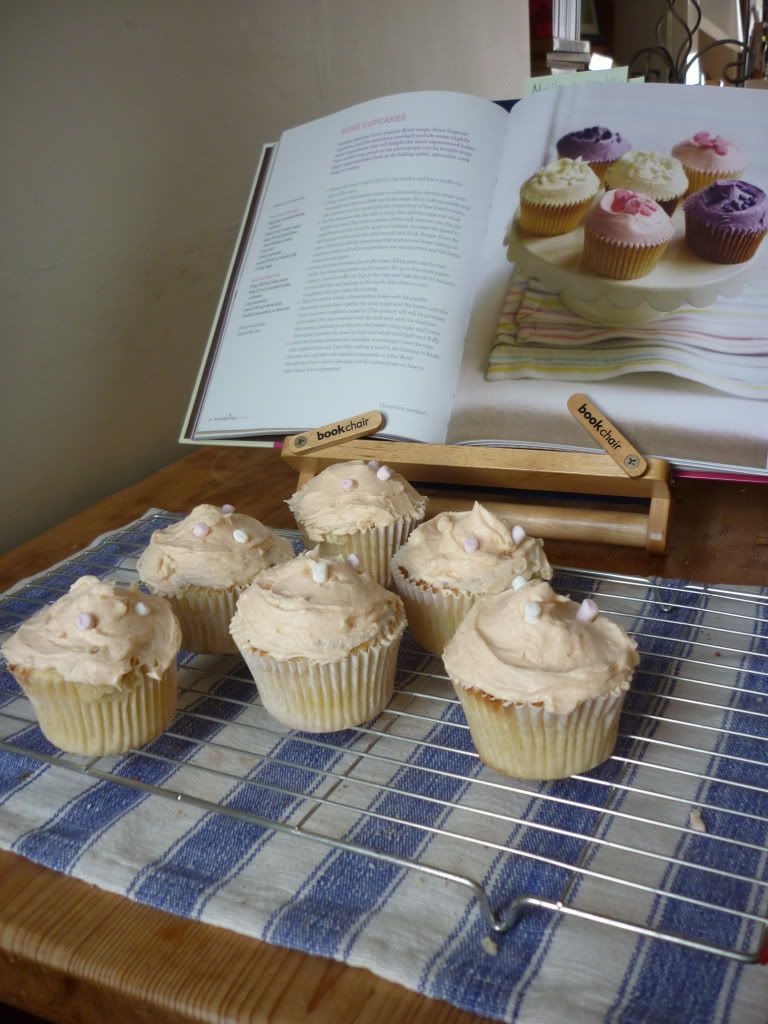 Rose (yes, ROSE) cupcakes
Henry James knew its value: "There are few hours in life more agreeable than the hour dedicated to the ceremony known as afternoon tea"
Throwing a tea party is an easy way to have a celebration for any occasion without the hassle of arranging a big party but something a little more special than a coffee morning. Try BBC GoodFood for everything from light Summer bakes to rich Christmas cakes.
There's no better time to sit and read a book. If your afternoon tea is not a social activity one day, settle down with a cup of tea or coffee, something sweet and a good book. I'll be sharing my picks for the Summer's best reading material soon. In the meantime, maybe go for something familiar and favourite, as a comforting book is what goes best with comfort food.