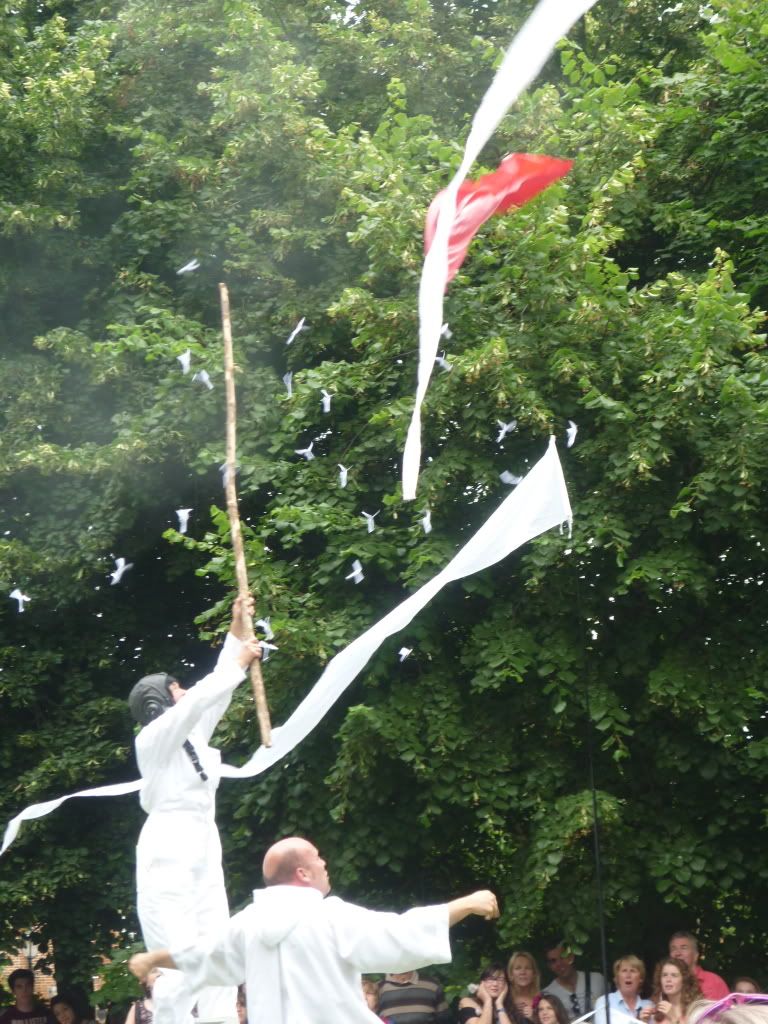 By its website's definition, Winchester Hat Fair is a 'celebration of street arts and outdoor performance'. It happens once a year in the first weekend of July and people flock from all over the world to perform and watch feats of comedy, acrobatics, circus skills and downright weirdness. At this time, absolutely anything goes in the city, so you can wear what you like, but here are my tips to be on the safe side...
1. Dress for comfort
- you will be spending the majority of your day pushing through crowds of people, far more than there would be on an average day. You may also be forced to stand and watch most of the acts, so comfortable footwear is essential. The weather could turn at any moment, so it's good to be prepared for most eventualities, and a maxi dress should allow you some leighway.
2. Go with the flow
- you will see some strange things. Yesterday, I watched from the window of a cafe as a man in a Roman helmet sat drinking a beer and reading the newspaper. This is fairly normal by hat fair standards. If you have an outlandish item of clothing which you've never had the nerve to wear at a normal event, this could be the perfect time to road test it.
3. Take cues from the performers
- you know that no matter how weirdly you dress, there will always be someone else looking stranger. By taking inspiration from what the people in acts are wearing, you can then make the idea more subtle to suit what you want to do. Here are a few of my favourite costumes: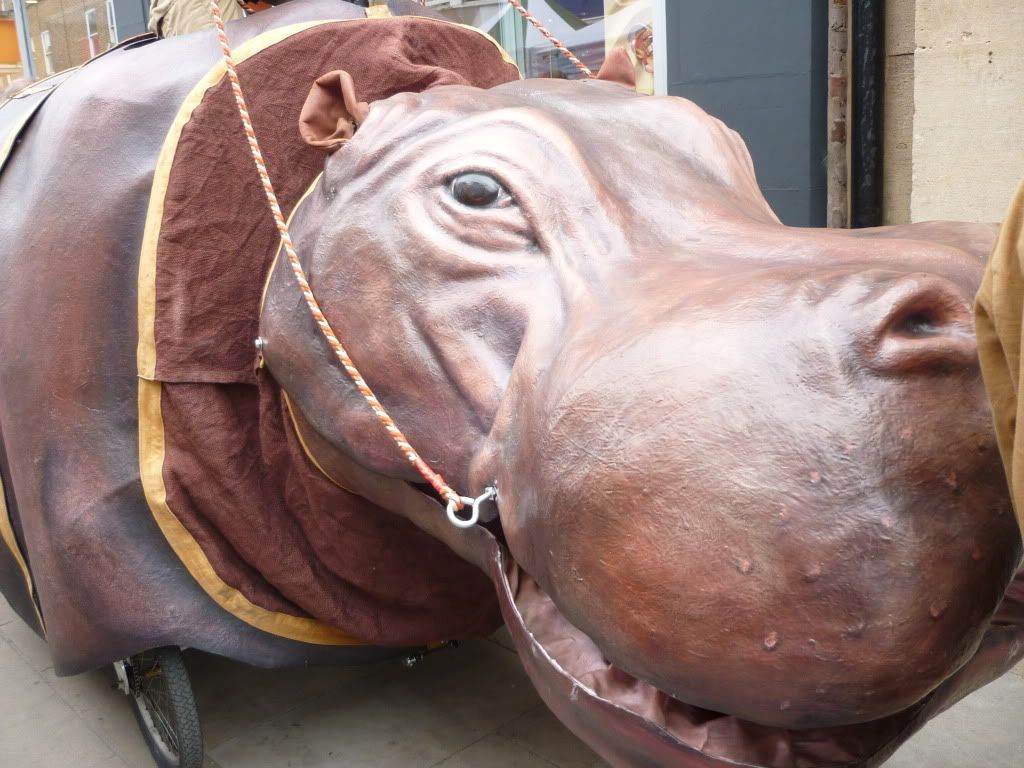 4. Wear a hat
- well what would the hat fair be without one eh? And if you forget to bring yours, don't fret, there are plenty for sale...