Having spent the majority of my 6 weeks in Australia in or around the Sydney area, I now consider myself not exactly an expert, but certainly knowledgeable about the best shops there are in particular areas. Therefore I intend to split this post according to the suburb or sector of this sprawling city. There are quite a few to cover, so I'll spread it across two posts. I hope you enjoy it and that it even proves useful to some of you.
The City
Shopping centre after shopping centre are available in the city, and to make things even more confusing for tourist types like me, many of them are connected by overhead walkways, underground passages and even train stations. The worst part is that the shops continue seamlessly so you don't notice that you've gone somewhere else until you emerge on the other side of town. However, I did find this useful once I had the hang of things, especially on a rainy day when I wanted to stay under cover.
My favourite place to go was the main Westfield Shopping Centre, located directly below Westfield Centrepoint tower. This had a huge range of shops from low-end to designer. In addition to this, it was connected to a branch of Myer on one side and a branch of David Jones on the other - both huge department stores. I found I could quite happily spend an hour or so meandering from one shop to the next. There are plenty of places to get food and drink, but I would recommend one of the French or Italian style places on Levels 4 and 5 of Westfield. Unfortunately I can't remember the name of the place I went but I do remember that this danish was amazing...
But for the fashion-driven, the best part of this area was 100 Squared. A place for emerging designers to sell their wares and gain awareness. This is perfect for something that feels a little more individual when surrounded by international chain stores. I found this gorgeous necklace from a jeweller down there. I love it because it's a gorgeous colour and also is unique as there were others on sale but in different colours with individual charms. I chose the owl to give me wisdom when studying.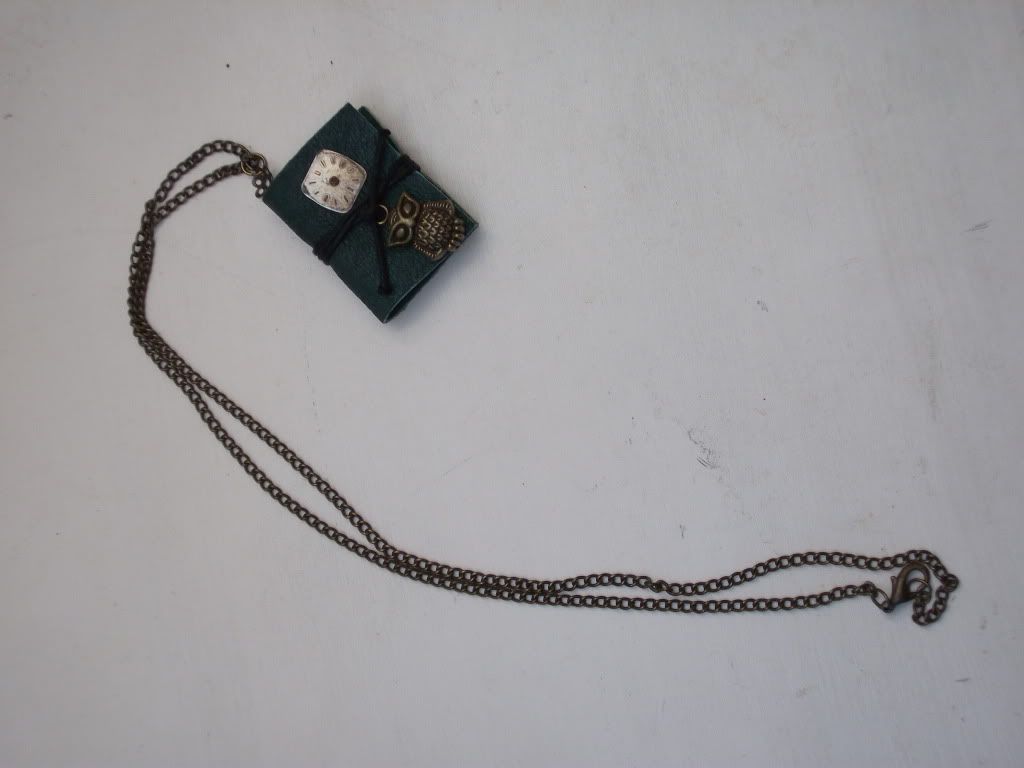 Paddington
So trendy, so chic, so very expensive. Paddington is the hub for designers with just one store, but one in which the clientèle are happy to just spend, spend, spend. Even if your budget won't stretch to buying a $100 necktie, it's still worth a stroll along William Street (below) if only to see the pretty houses, most of which currently function as cute little shops. If you're lucky, you may come across one of Paddington's other specialties, a pop-up shop. There were at least two when we visited, including one there for its last day, meaning we got several things cheap or even free!
Once you've done your shopping/window-shopping, be sure to stop by Alimentari. This little Italian coffee place is hidden away on the corner at the end of William Street on Hopetoun Street. The inside is good, but if the weather is nice (as it often is in Australia) then it's absolutely lovely to be able to sit outside and look down the pretty streets furnished with trees while having a cappuccino and a piece of biscotti. As you can see, the trendy locals are well aware of this little gem, and will be there in abundance at lunch, so avoid midday if all you want is a coffee.
The Rocks
The Rocks is the oldest part of Sydney, and has been through many incarnations but is now the place to be for good food and drink. In terms of shopping, this is probably the best place to go for gifts and souvenirs as there are several tourist-type places, but they're not too tacky. If you would rather take back something a bit classier, there are a few artists and galleries with shops along the main street where you can buy prints, cards and even original works of art.
The best thing about the Rocks was, for me, the coffee. While I was there, the Aroma coffee festival was on. This is something that runs for just one day each year, where you can sample different coffees from all the brands who have a stall there for just $2 a cup. There are also stalls selling tea, chocolate, snacks and barista courses, should you want to take one. The atmosphere is great, and encouraged by the mass of people and live music playing on 4 separate stages around the area.
As for the restaurants and cafes which are there all year round, they get involved with the Aroma spirit, some even laying on their own entertainments for the evening when the festival is over. But on normal days, they maintain a high standard of serving. My personal favourite was a restaurant called Baroque where I went with my cousin and his girlfriend for a delicious evening meal, followed by coffee and yummy macaroons from their patisserie, La Renaissance around the corner.
We went to La Renaissance on one of my last days in Sydney and bought chocolate éclairs, then decided to eat them at the top of the pylon (one of the towers at the end of the Harbour Bridge) resulting in this striking but rather unflattering photo...