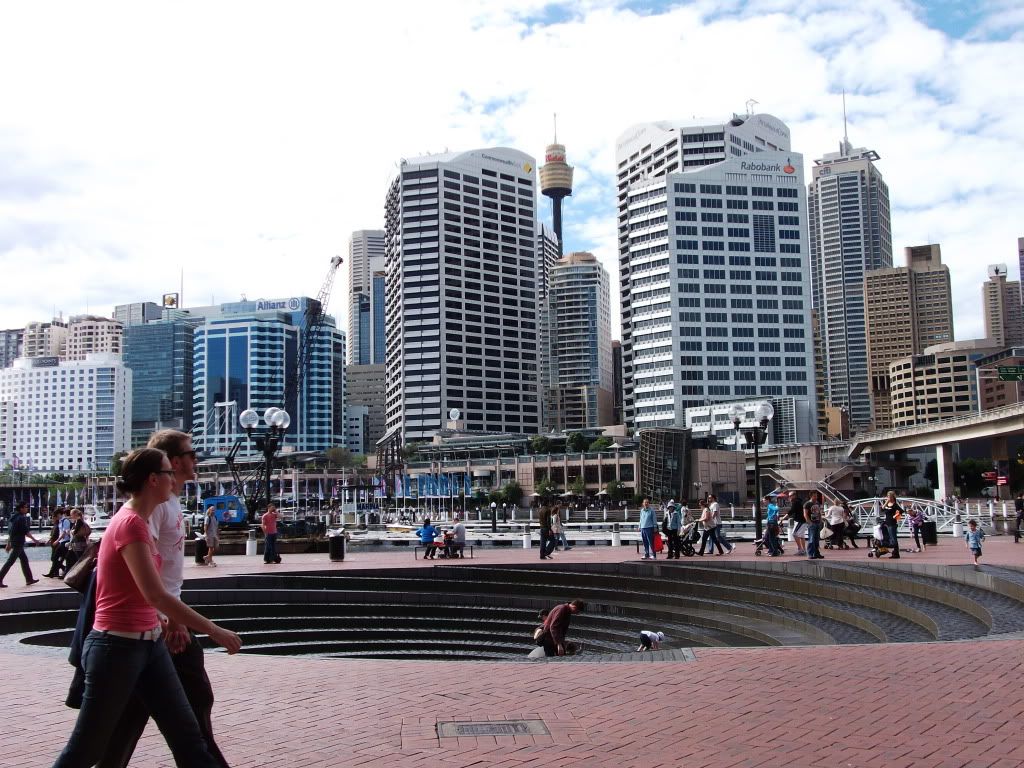 Today I continue my guide to the areas of Sydney which I both managed to visit and also thought worth a mention due to their shops. In Part 2, I have ventured outside of Sydney itself, purely because there were areas I couldn't overlook as they had some lovely places to shop.
Surry Hills/Darlinghurst
I think I wondered the border between the two areas, and wasn't sure which one to talk about so decided on both! Originally I discovered this place when I was on my way to Broadway Shopping Centre, but came out the wrong side of Central Station and spent a good hour lost in some gorgeous and colourful side streets. They're surprisingly quiet considering how close they are to a main road and the largest station in the city. I love the way there are clusters of cool cafes and individual places to eat, interspersed with the odd stationery or book store.
I eventually found my way to Broadway, but I did return to Surry Hills/Darlinghurst when I found out that it was the location of the Sparkle Cupcakery.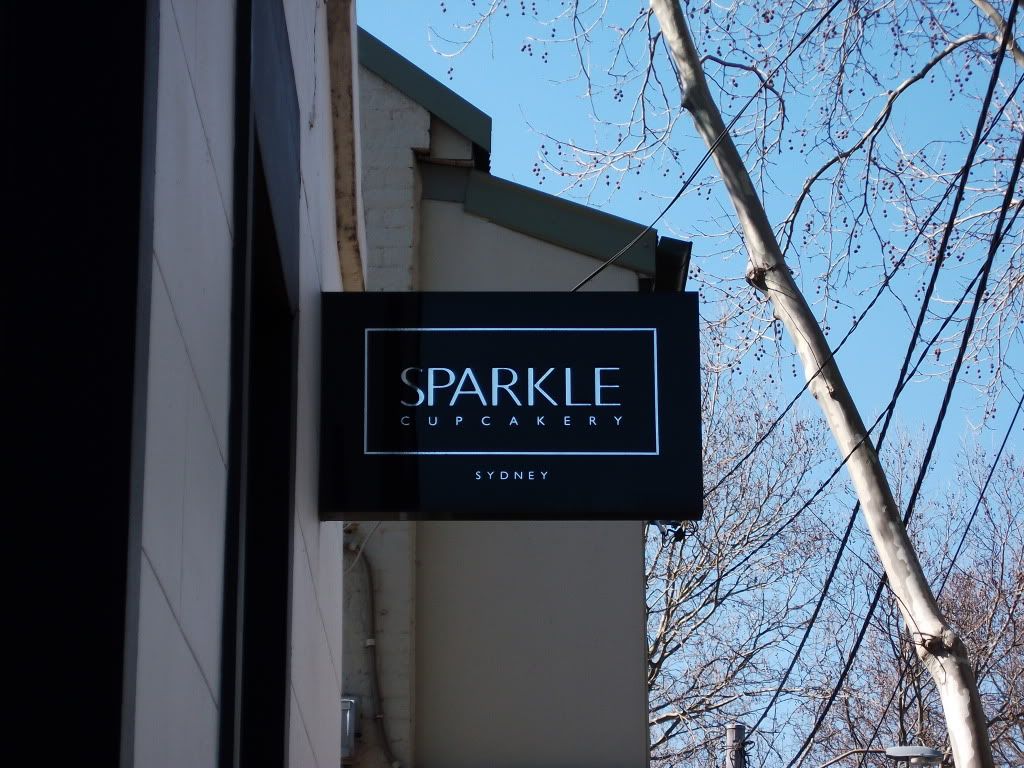 Renowned in Australia due to their recipe book, I'd call this the Sydney equivalent of the Hummingbird Bakery. Because of their reputation, I'm sure it must get busy at peak hours and weekends, but being on holiday gave me the advantage of being able to pop in during a sunny but cold weekday mid-morning. I was served almost immediately with this gluten-free lime cupcake and an iced coffee - both were delicious.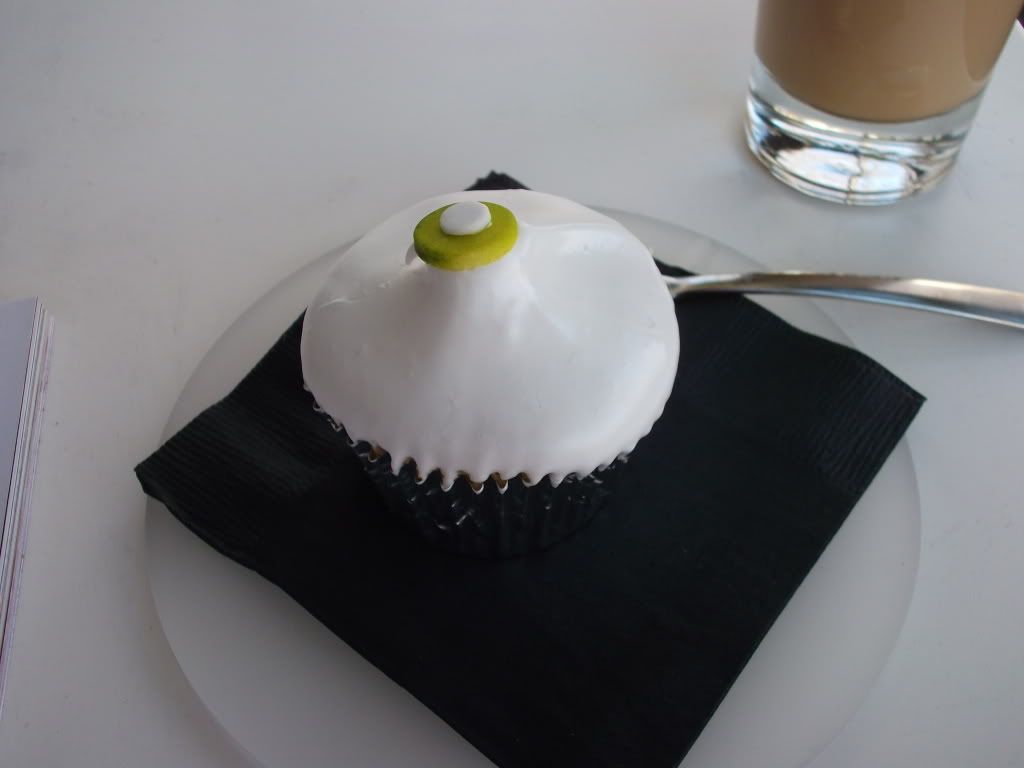 I also walked up to Crown Street and visited an excellent vintage and second-hand clothes shop called
C's Flashback
where I bought the most perfect maxi dress. They were very friendly and helpful and I resolved to go back there if I ever had a chance.
Newtown
I loved Newtown. It feels like just the place for students who either want somewhere to sit and study or somewhere to go and avoid studying. We began with a coffee in Birkelow's, a bookshop with new books on the ground floor and second-hand ones on the first. As well as this they had a coffee shop and what appeared to be a noodle bar. Then it was on to a series of vintage shops, bookshops and stationery stores. It was fun and I found some great places, but I hadn't yet come across something I felt like buying. Then we went into
Mag Nation
...
I made myself stop at two, but I probably could have bought the whole shop! This was their only branch in Sydney and one of just six in Australia so I felt excited to have been in. If you have a chance and love magazines as much as I do, then this is definitely worth a visit.
The Blue Mountains
Technically not in Sydney, many towns in the Blue Mountains are just 1-2 hours by train and are ideal if you fancy something a bit quirky. The town I spent a lot of my time in, Springwood, is about an hour and a half by train from Central. While fairly quiet, there are several good shops, my favourite was Frou Frou, the local vintage shop. I spent many an hour and just as many a dollar in there. My purchases included two cowboy jackets, a white lace dress, a plaid shirt and a possibly-real-possibly-fake Chanel bag.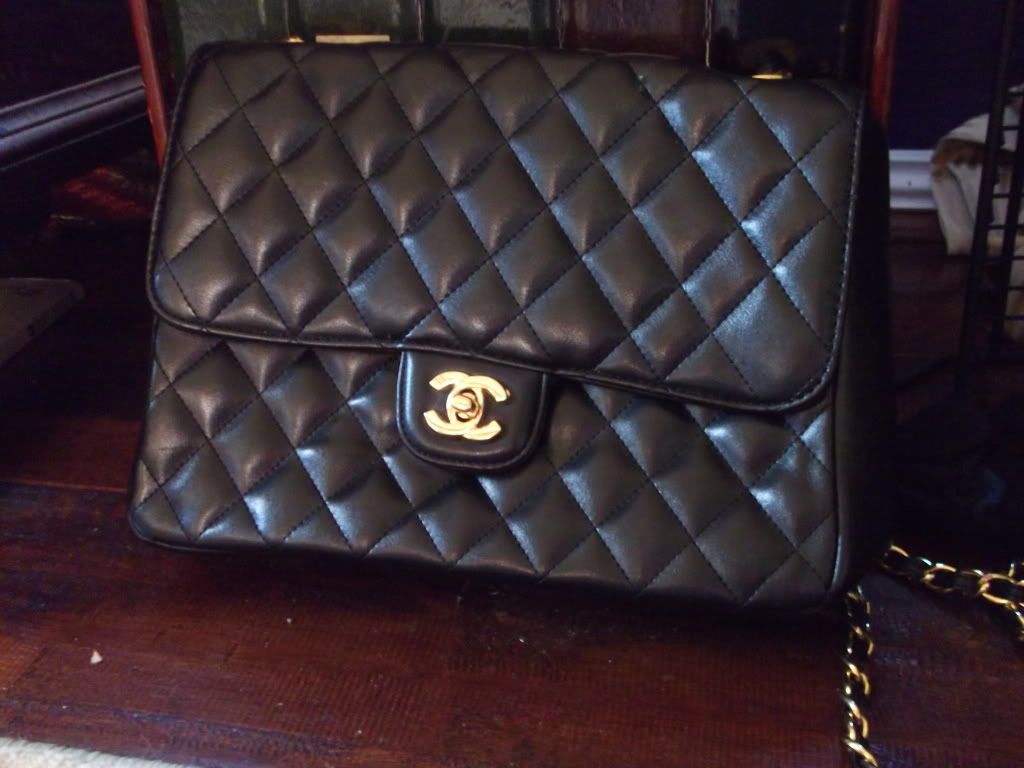 A quick note on shopping in Adelaide
I wasn't in Sydney the whole time, I did make trips to two other important cities: Melbourne and Adelaide. Now, while I did do rather a lot of shopping in Melbourne, I can't actually remember the names of any shops. I would recommend a trip to St Kilda though. However, there was one place in Adelaide which just has to be shared with the world.
We went on a trip to the Central Markets - in itself an experience. So many colours and smells, fresh fruit, baking bread, lots of interesting foods and things. There are also several places to have a good coffee around the edges, but the best thing I found was one shop passed on the way out. It was called Yummy Ribbon.
If you are like me, the cutesy prettiness of this shop will have grabbed you at first glance. On entering, you will find more than just extensive ranges of ribbon (though they did have that). Buttons, notebooks, bunting, pens, accessories and all sorts of other goodies await. Even the bags are a gorgeous little work of art. I bought a study planner and a metre of this yellow suede ribbon.