Many will know how much I enjoy participating in IFB Projects, but I have to admit, when I saw the assignment for this week, my heart sank. The challenge was to show off your current nail design and explain why you had it, but you see, my nails are completely bare, and almost always are, unless I fancy a spot of blue for summer or maybe some red for evening. Then I thought "Well, this IS my current nail design. And it goes with everything." So I decided I would participate after all.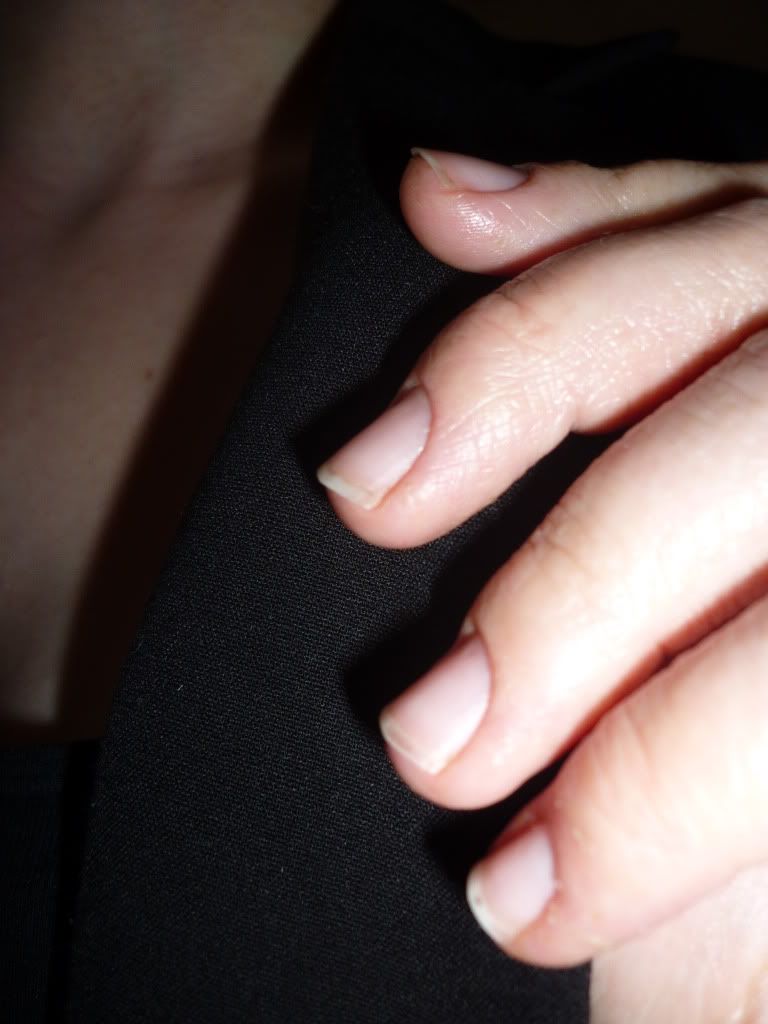 Of course, one advantage of having bare nails is that it plays right into the minimalist trend (a bit last year, but it's a fairly enduring style) and of course it makes life a bit easier. In fact, the main reason I don't wear a lot of nail colour is that it stresses me out how quickly it can become chipped or scratched, especially with my regular rock-climbing.
P.S. Did anyone else doing this project find that your hands look really weird all of a sudden once you try photographing them?