At the end of a long month, in which we have faced the change in weather from light and warm to dark and cold (and in the case of south west England, back to light and warm again. Very confusing) it is always comforting to know that the return to Winter months heralds an annual tradition: the September issues. Of course, most of these went on sale ages ago, back in August, but it has taken me until the end of the month to accumulate all the ones I wanted.
I just wanted to share with you what some of the highlights were for me, and the things I'll be taking away for consideration this season. Let me know in the comments which ones you've liked best and if you think 2011 has been a good year for the September issue.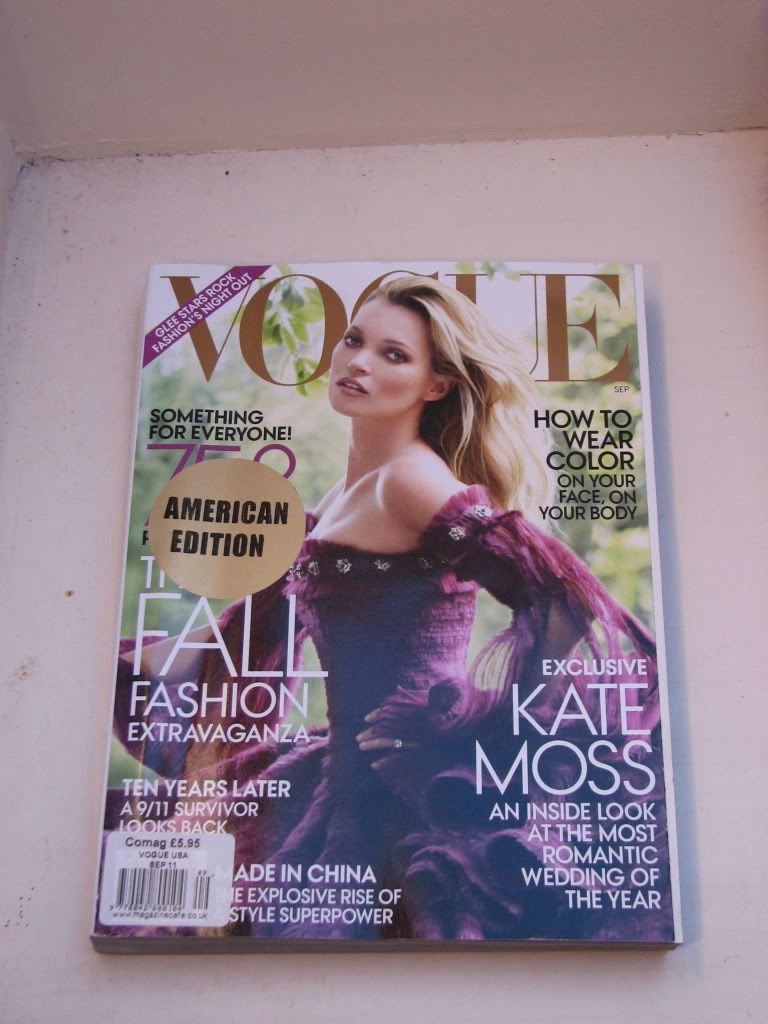 American Vogue
Let's start with the big one, shall we? And when I say big, I mean literally 758-pages-long big. The US edition of Vogue is so hotly anticipated for this month, and the amount of effort that goes into its production process is just fascinating. If you haven't seen
The September Issue
, I would recommend it to anyone interested in fashion, or even if you just like a well-made documentary.
This was my first September Vogue ever, so I was very excited and in no way let down. My favourite features just had to be the Karlie Kloss shoot in China - it's as though you're going on the journey with her - and a piece by Janine di Giovanni called
Women at War
, all about women in Libya. It is articles like this which I tend to refer to whenever anyone declares Vogue to be superficial or airhead-ish, when they have never actually read a page of the magazine for themselves. Overall a triumph of an issue, I look forward to next year's!
Australian Harper's Bazaar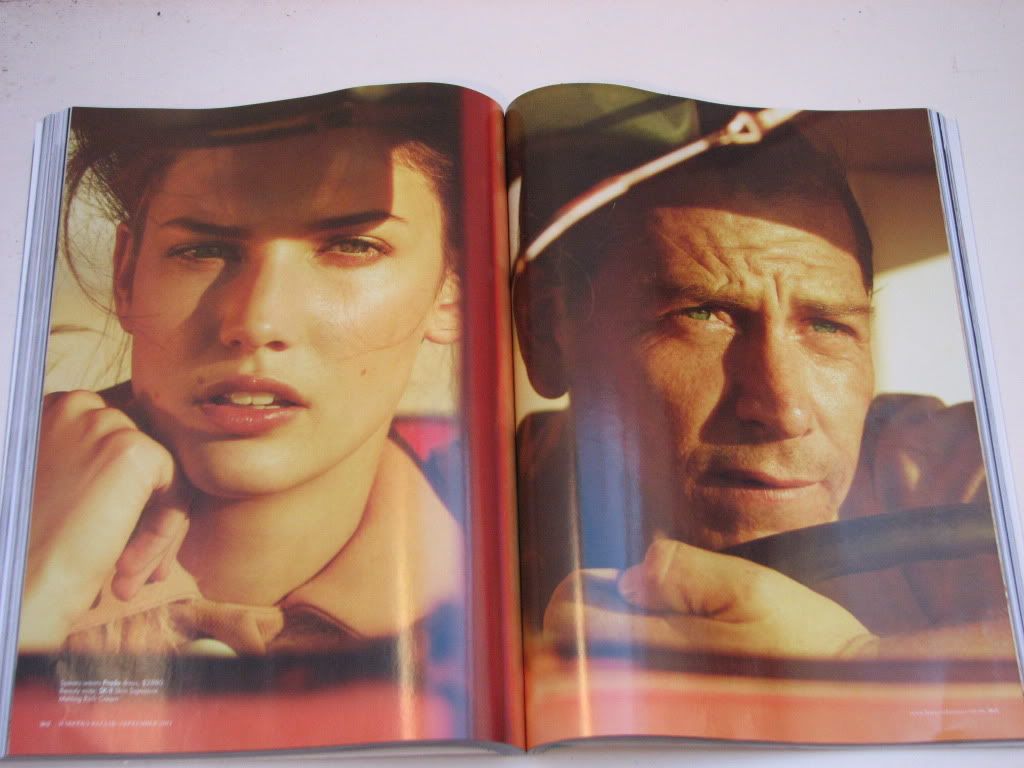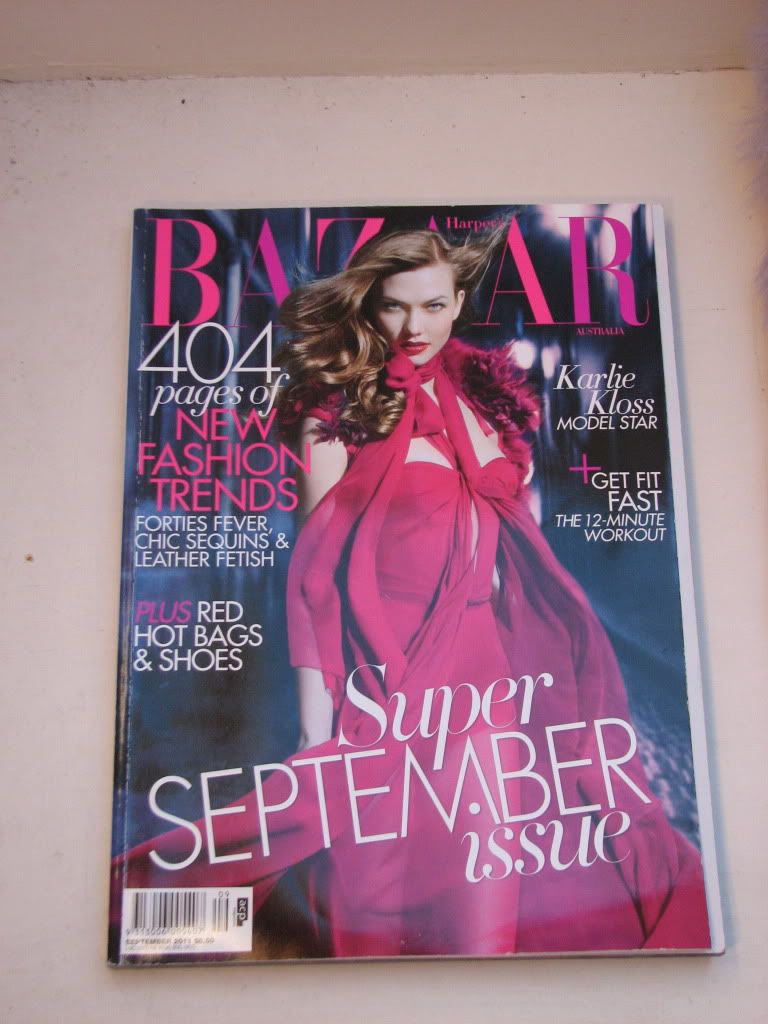 The theme of this issue seemed to be: cinematic. Its stunning cover is the best I have come across by far, with Karlie Kloss looking ethereal in a fuschia gown as she wonders the streets of Paris. It was photographed by Victor Demarchelier (son of Patrick) who is fast shaping up to be one of my favourite fashion photographers. In addition to the cover,
Two For The Road
, photographed by Will Davidson was one of the best story shoots I've seen in a while and played on my current love affair with all things 40s. Every frame seemed to have come straight out of a movie from the Hollywood golden age.
I think this issue may have been my favourite in terms of art direction, photography and just the visual elements in general. At the end of the day, you can have a magazine packed with in-depth articles and fascinating features, but it won't interest the average fashionista if it doesn't look good.
Always a pleasure, Teen Vogue feels light and youthful to me. Yet, as I'm sure I've said before, it does not patronise, and why should it? When it comes to high fashion, the girls who you see on the runway can be anything from around 16, sometimes younger. If those wearing the clothes are allowed to be young, why shouldn't those observing?
I sometimes feel that, in their efforts to make it concise, Teen Vogue ends up feeling sparse, which is why it is nice to have a fuller September issue. I loved The Comeback Kids, focusing on different eras and their fashions. I think it basically summed up how there was no prevalent period from the past in this year's collection, so the best thing to do is just go for whichever suits you best. I also thought it was cool that Shenae Grimes, one of my style icons, had done an internship at the magazine over the summer and specifically asked for no special treatment... except that they then ran a feature on her, but I'm sure it's the thought that counts!
I often overlook this young, British magazine and class it as being a little more high-street than high-end. However, I was drawn in by its special price (£1), cover girl (Emma Watson) and the promise of a Young Hollywood feature (if you ever want me to buy a magazine from you, just say it has a young Hollywood bit in it and I'm there). I was then won over by the magazine's interesting and useful article on careers,
Now I'm Grown Up I Want To Be
. Then I was impressed by their sensitive and balanced pair of articles looking at the London
Slutwalk
and the movement in general. I can safely say that I will be buying Company again.
British Vogue
Less ambitious in size as opposed to its American sister, British Vogue still manages to retain standards this year with several beautiful spreads, my favourite being Light Work. It featured a gorgeous metallic jumper which I now long to own. I was also fascinated by the in-depth analysis that was
The Turbulent Life of John Galliano
. It was presented as any fair news article should be, balanced and with enough distance to show what has happened to the greatest degree of truth it can achieve.
I hope September has been a good month for you. I'm now looking forward to wearing metallics, colour and 40s-inspired pieces for the winter months. What will you take into account and into your wardrobe?