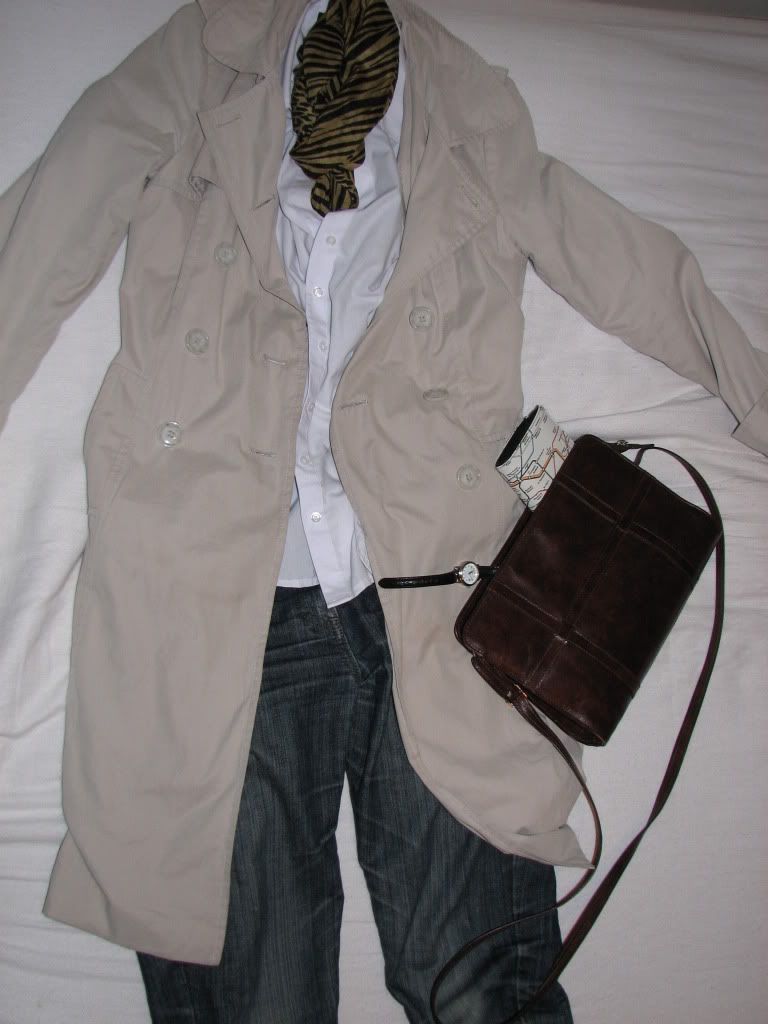 This week,
IFB
has asked to know what we regard as our 'fall uniform' i.e. the clothes we end up living in throughout the colder months. For me, Winter seems to have arrived already, and very suddenly, so I already know which pieces I like to wear all the time. The outfit above is a compostion of the transitional pieces which I wear when the weather looks as though it could change at any moment, so my outfit needs to be versatile.
Shirt
- this really is part of my uniform, if not because I wear it all the time layered up with jumpers, cardigans and blazers, but because it was an old school shirt as part of my uniform then! There are only buttons up to a certain point though, so it's not ideal on its own, however is the perfect staple for mixing into an outfit with a scarf to cover up exposed skin.
Jeans
- Some days I have grand plans to make an interesting outfit, perhaps using one of the underused dresses or skirts in my wardrobe. Then I wake up and it's still dark and cold in my room, and these jeans look so inviting draped across the chair at the end of my bed. Some people dislike jeans (Taylor swift says they make her feel 'sad') but really, what's not to love? OK, on their own they aren't that exciting, but with something as versatile as this, the possibilities are endless!
Trench coat
- classic, chic, easy to wear and infinitely interchangeable between daytime and evening. It can be a cover-up for your dress on New Year's Eve, or the trusty friend to your work outfits every morning. However you think you's use it, buying a trench coat is a solid investment and I would recommend you buy one if you haven't already.
Accessories
- the bag is the perfect colour to go with most clothes and is also just the right size to hold the latest issue of teen Vogue. In this picture you can see my watch (for keeping on top of the time change) and my wallet with the map of the London underground printed on it (to make sure I don't get lost on dark, bleary-eyed mornings). The scarf is less part of the uniform and more part of my seasonal attire. Leopard is very now and a silk scarf can be worn so many ways: round the neck; in the hair; as a belt or any other way you choose. Just make sure the print you pick is on-trend.
As for shoes, my evening option goes well with the silk scarf...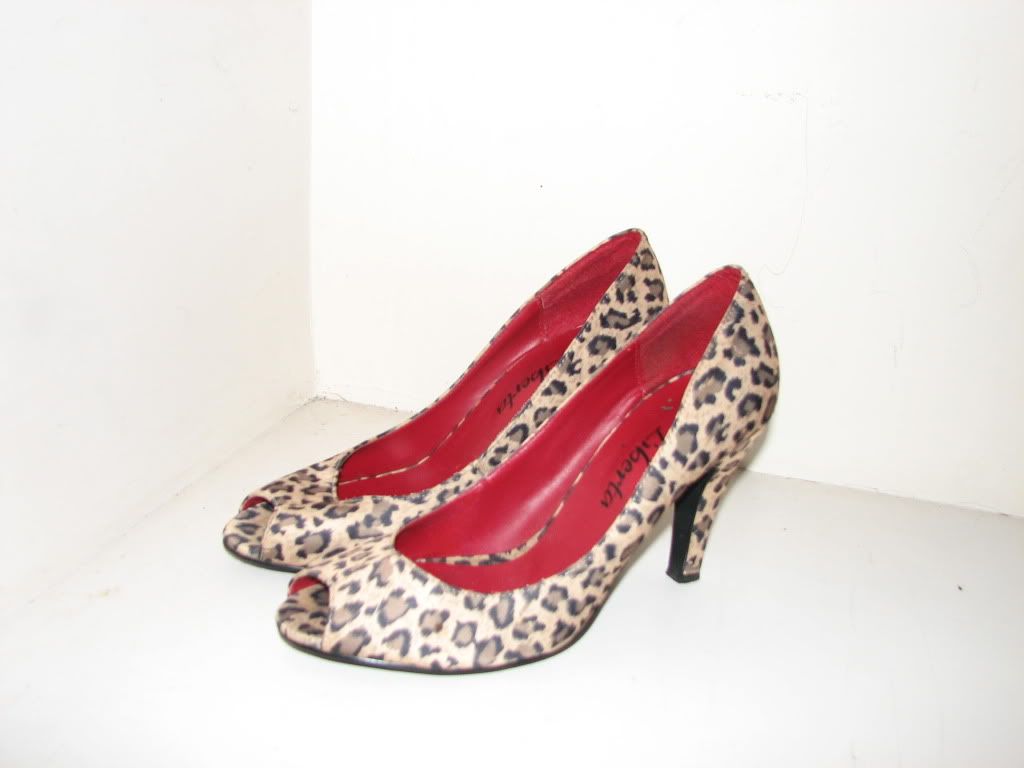 And my daytime can be shown off to full glory or concealed beneath jeans whilst still keeping my shins warm...