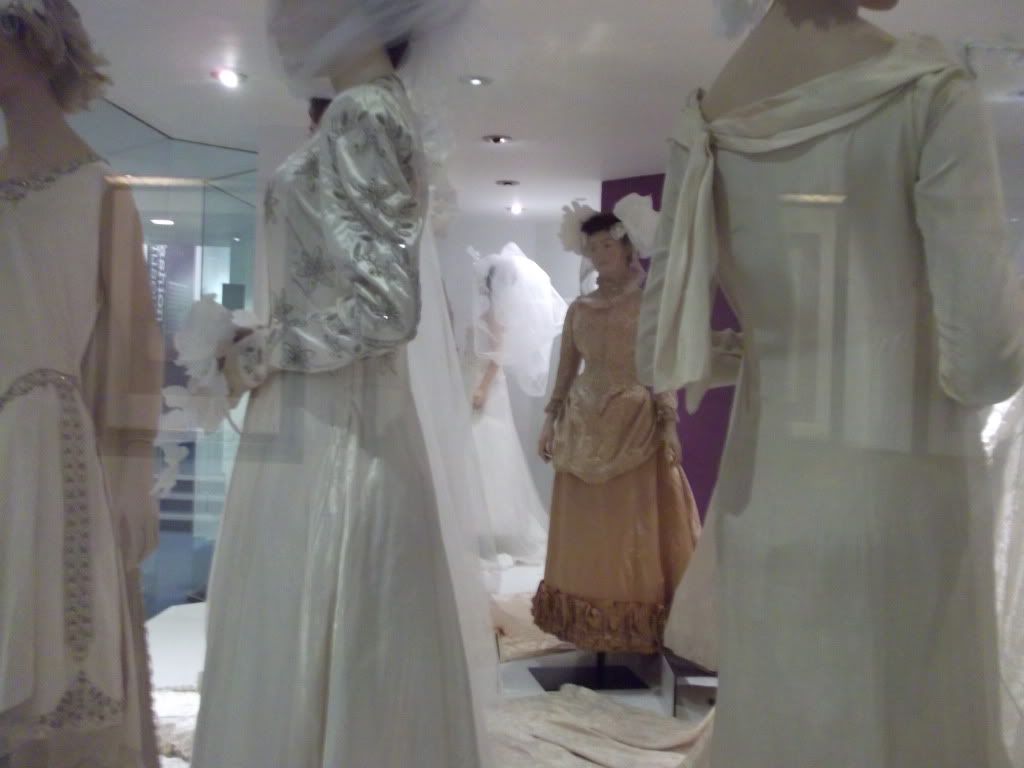 I was in Bath the other week, so I thought it was probably a good idea to visit their fashion museum while I had the opportunity. I was unaware of what exhibitions were on at the time, but was pleased to see one called
What will she wear? The enduring romance of the wedding dress
which was designed to celebrate the royal wedding. I was especially pleased to find this exhibition as I have already missed similar ones in London and Melbourne.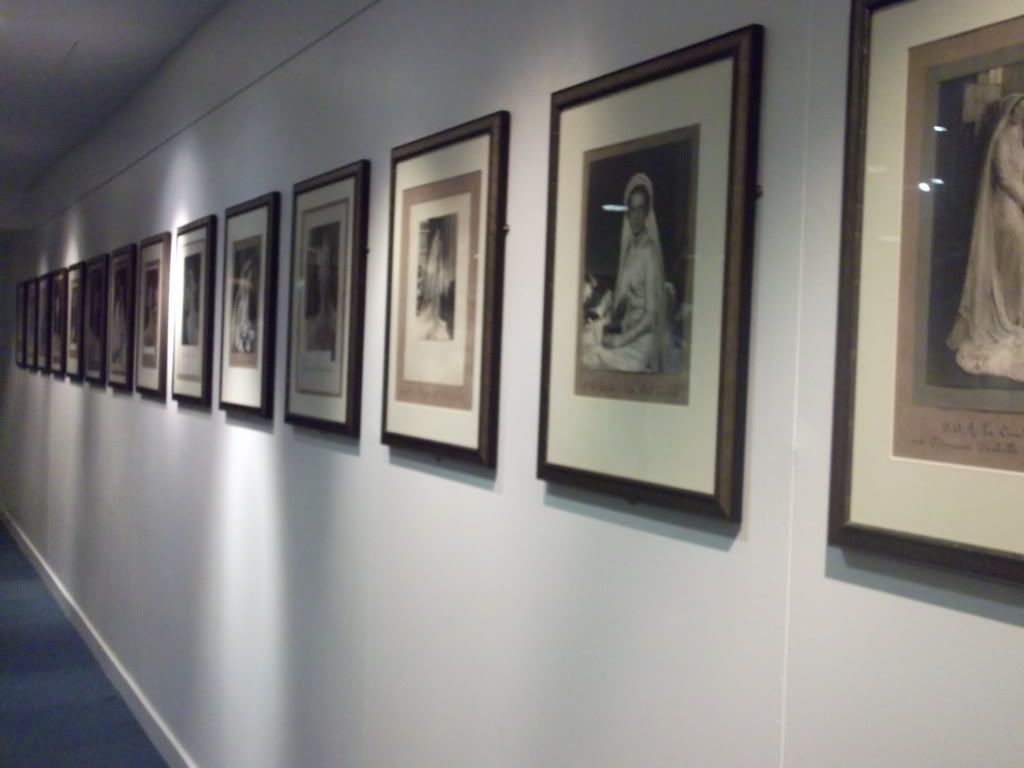 It did not disappoint. Despite the overwhelming first impression being that the layout was rather creepy (a hundred Miss Havishams shut away in a glass case, scary) I enjoyed looking at the individual dresses and the way the styles have evolved over the years.
This Alexander McQueen has obvious similarities to Kate Middleton's gorgeous wedding gown, though I'm not sure whether this one was designed by Lee himself or Sarah Burton, as it was dated 2010. Either way, I imagine this is a star piece of the exhibition, since I myself was fascinated by being able to see the intricate lace-work close up.
Of course, Kate and Will are not the only royal wedding to have ever happened. This Victor Stiefel gown reminded me of the one worn by Wallis Simpson when she married the Duke of Windsor, though hers was designed by Mainbocher. While this is a decidedly 1930s style (the museum's dress was from 1934 and the Duke and Duchess' wedding was in 1937) it still has echoes in some modern wedding wear. In fact, Sir Paul McCartney's recent bride Nancy Shevell wore a gorgeous vintage-style dress inspired by Wallis' outfit at their marriage in October, designed by -who else? - Stella McCartney.