Find the best hot chocolate/mocha in town
What you see above is known as the mini mighty mocha. A shot of espresso with chocolate, served in a small glass and topped with a ridiculous amount of whipped cream, then finished off with a scattering of cocoa powder and two decorate coffee beans. It is heaven, and comes from my favourite cafe in town. It's proven that being outside for even 5 minutes a day can improve your mood, so why not make your daily trip to the place you know serves the best chocolatey pick-me-up within walking distance? Alright, it can't be all that healthy, but take a classic book with you to read and you'll at least feel that you've accomplished something.
Just do it. Buy flats, heels, boots or flip-flops. Bright colours will improve your mood, but neutrals will be easier to wear all the time and show off to people at work/school. Wear them everywhere or just display them on a shelf in your room. Dance in your new shoes and listen to this awful and yet amazing Emma Roberts song.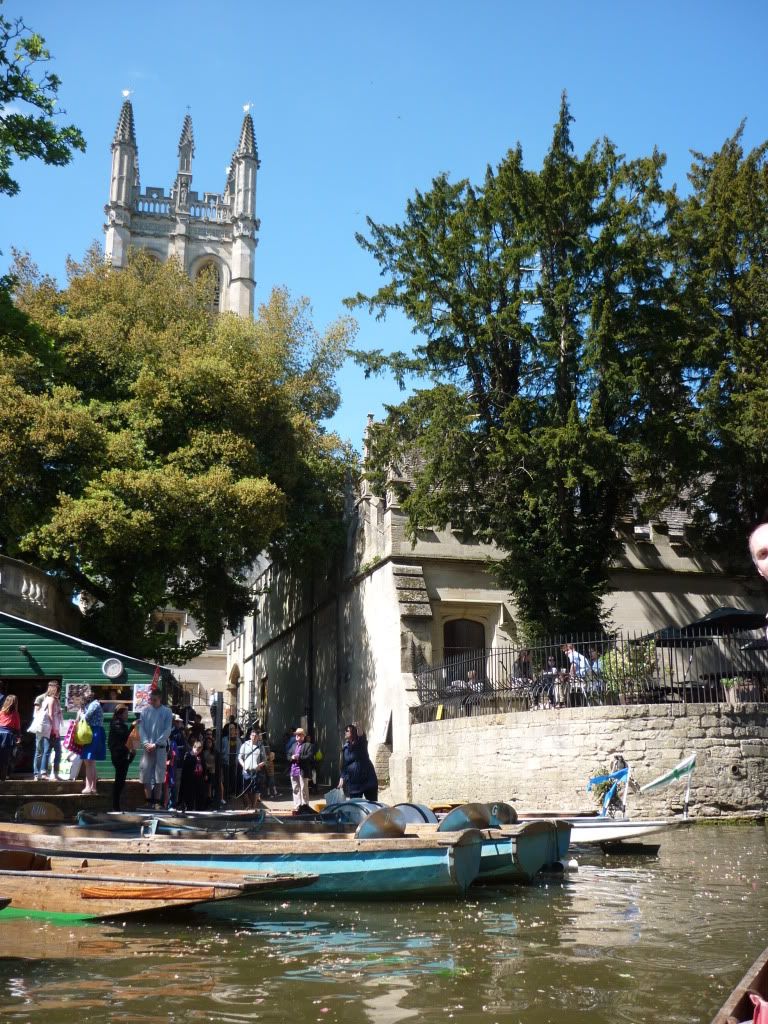 OK, I admit it, the above picture of Oxford was taken in May last year. While I am actually planning a night in the city of dreaming spires with a friend, I doubt we'll be punting at any point (they don't even open until March). However, Winter is one of the best times to experience new and exciting cultural things. if you get away for a few days, make sure it is to somewhere with plenty of indoors-y things to do (museums, cafes, theatre, cinema, shops etc.) but also with some pretty places to walk through should the weather allow it. I find a change of air and setting can do a world of good.
You may not have another opportunity to wear that vintage overcoat, fleece-lined jacket or snuggly fur until the end of this year! Don't just settle on your favourite and wear it every day, make sure all your cover-ups get a chance to shine and, if they don't work any more, you'll know that there's no point in them taking up space in your out-of-season clothes box and you can pass them on to someone else.
All pictures are mine except the Repetto one which is from
here
.