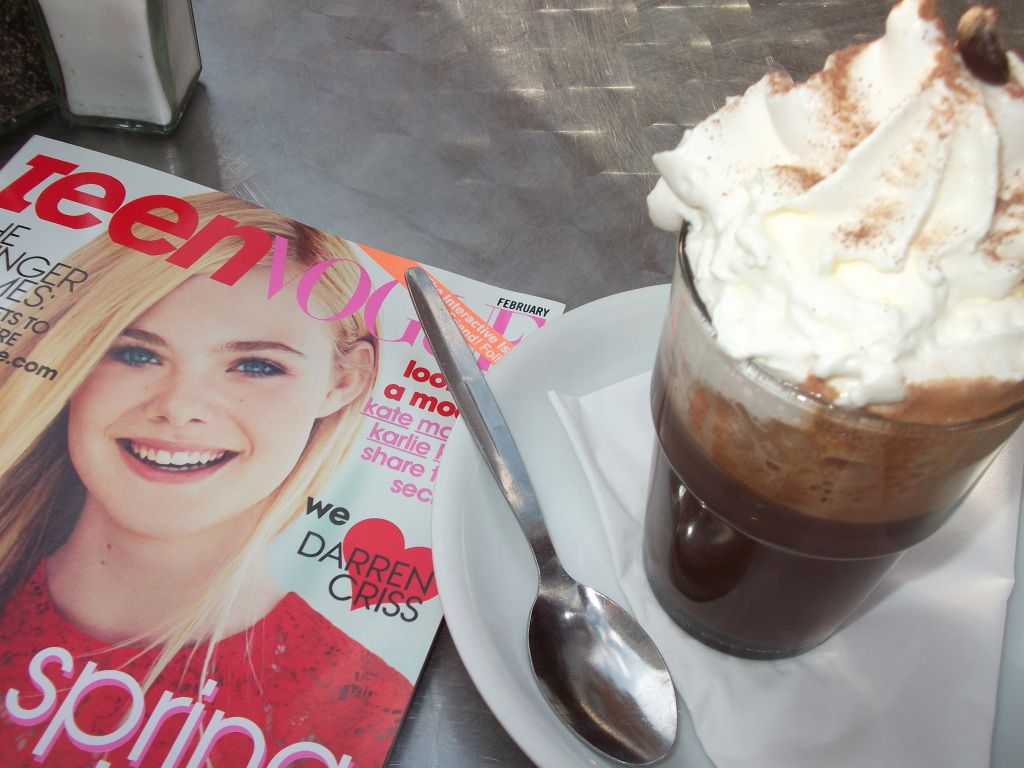 Anyone who has been published in a newspaper or magazine at some point will know that buzz of seeing your name in print, no matter how small the text attributed to you is. I've known the thrill before due to the odd book review or article about vintage clothes, but never before have I been totally unaware that I would be featured until I noticed my name on the letters page!
So, it was a nice surprise as I sat drinking my coffee one morning this weekend to stumble across a comment I had left on one of
Teen Vogue's Facebook
photos a while back, right there on the letters page of my favourite magazine, an international symbol of young fashion.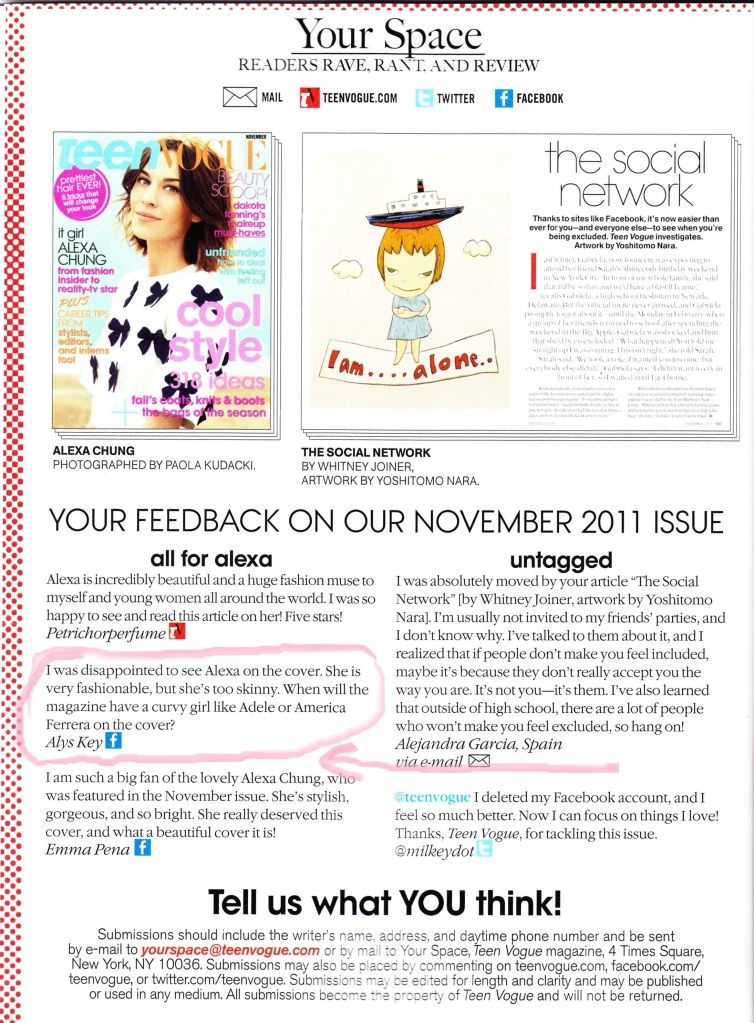 Just in case you can't see, what I said was: "I was disappointed to see Alexa on the cover. She is very fashionable, but she's too skinny. When will the magazine have a curvy girl like Adele or America Ferrera on the cover?". Now before the Alexa disciples rip me apart, I have nothing against her personally. All I was saying is, if you look through the past Teen Vogue covers, all of the girls are slender, often insubstantial things. I usually rather like them nevertheless, and I understand that there is such a thing as the editor's aesthetic, but I just think there could be a few more role models for young girls who have talent AND a normal dress size.
Who would you like to see on the cover?