I've often felt that Oxford is one of those places where I just know I belong. My other places are Winchester, where I live, and Sorrento in Italy, where I would love to live on day and maybe brush up on my Italian! I was born in Oxford so I guess that explains my partiality to it. To anyone who hasn't been there (and some who have) the city probably appears to be a big old University town with some pretty buildings which they filmed harry Potter in. The truth is that this is only the half of it. Yes, there are beautiful streets to get lost in and grand old buildings to look around, but there is so much more to Oxford. After all, anywhere with that many students has to have a little bit of an alternative flavour right?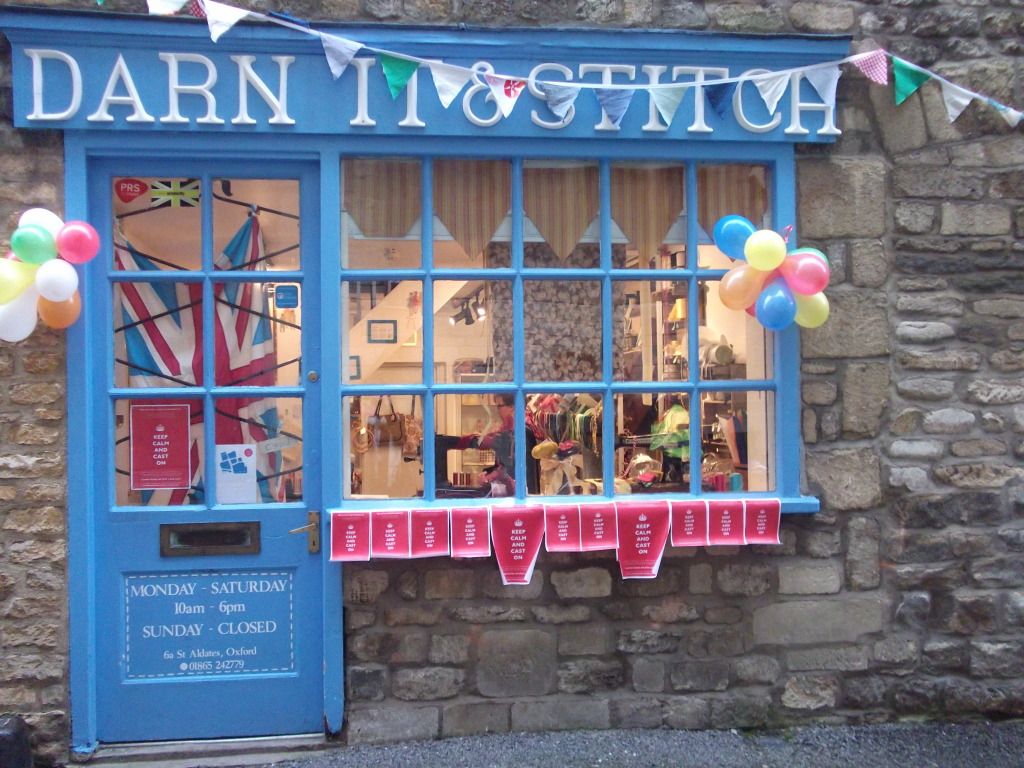 Pictured above is Oxford's best and most welcoming haberdashery shop,
Darn It & Stitch.
Last time I was in Oxford with my friend Holly, we went in to buy ribbon and it turned out they were having a charity fundraising knitting session upstairs. We left about 2 or 3 hours later having learned to knit, given away money to a very worthy cause, eaten two home-made cupcakes each and bought one pack of home-made fudge.It was a fantastically enjoyable afternoon and we were welcomed by everyone there. Even when there aren't special events, the shop is a great place to find deliciously cute buttons, ribbons, wool and anything else you may need for crafting or perhaps customising some old clothes.
My other favourite places to shop are pretty much all in the same place: Cowley Road. It's definitely the trendier, more multicultural end of Oxford. David Cameron's student house was here, and there are all sorts of independent shops selling everything from board games to Fairtrade coffee.In terms of fashion, my absolute favourite place is
The Ballroom
, a vintage shop which also hires out suits and gowns for special occasions. I love the endless stock of men's cricket jumpers and pre-loved handbags. Further up Cowley, you'll find another shop Reign Wear, and a good selection of charity shops where you're sure to find a stylish bargain.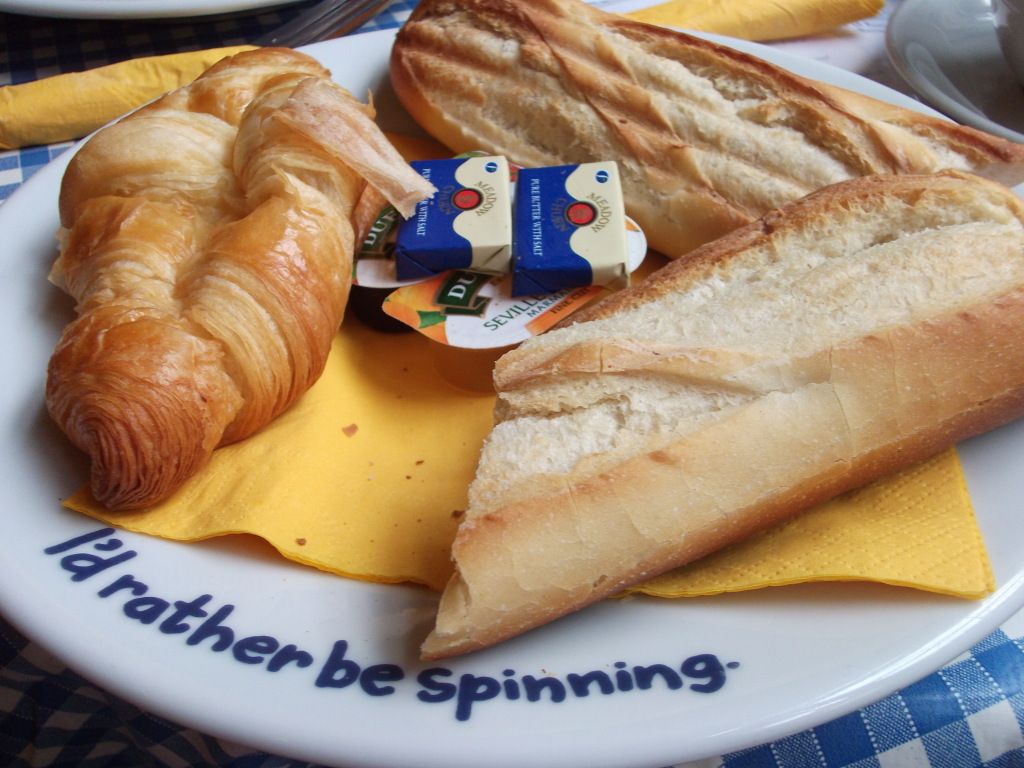 Just looking at that continental breakfast from Puccino's makes me want to eat it all over again! Puccino's is one of my favourite places to eat because the atmosphere is great, the prices are reasonable and they put funny little messages on all their crockery, all over the menus and across the walls. It has a great personality, but is by no means the only good place to eat in Oxford.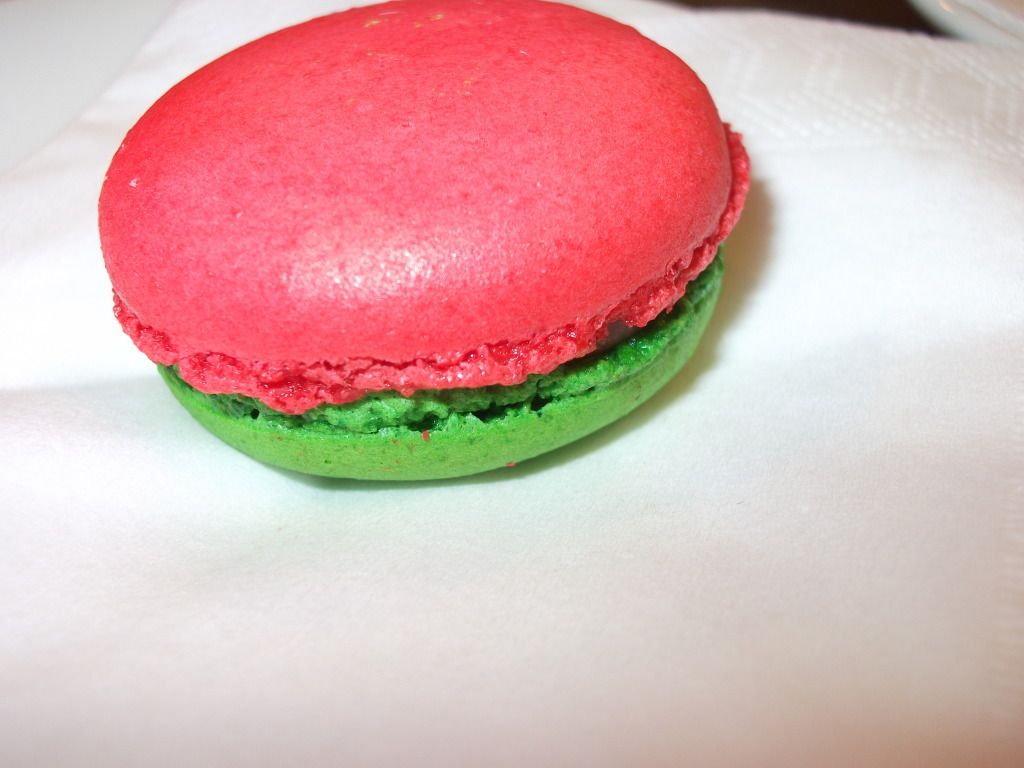 Back on Cowley Road, if desserts and sweet treats are your thing then you don't want to miss
Rick's Cafe
. It has a smart but cosy atmosphere and apparently free wifi. But the best part has to be the Italian/French style cakes, puddings and, best of all, macaroons at 90p each. There are so many flavours - I think the one pictured was rhubarb and strawberry. George and Delia's is also good, especially for milkshakes, but can get overrun with students on laptops at certain times. In the city centre, I also love
the Nosebag
, where you can get a healthy but filling lunch of mixed salads, and there is plenty for veggies.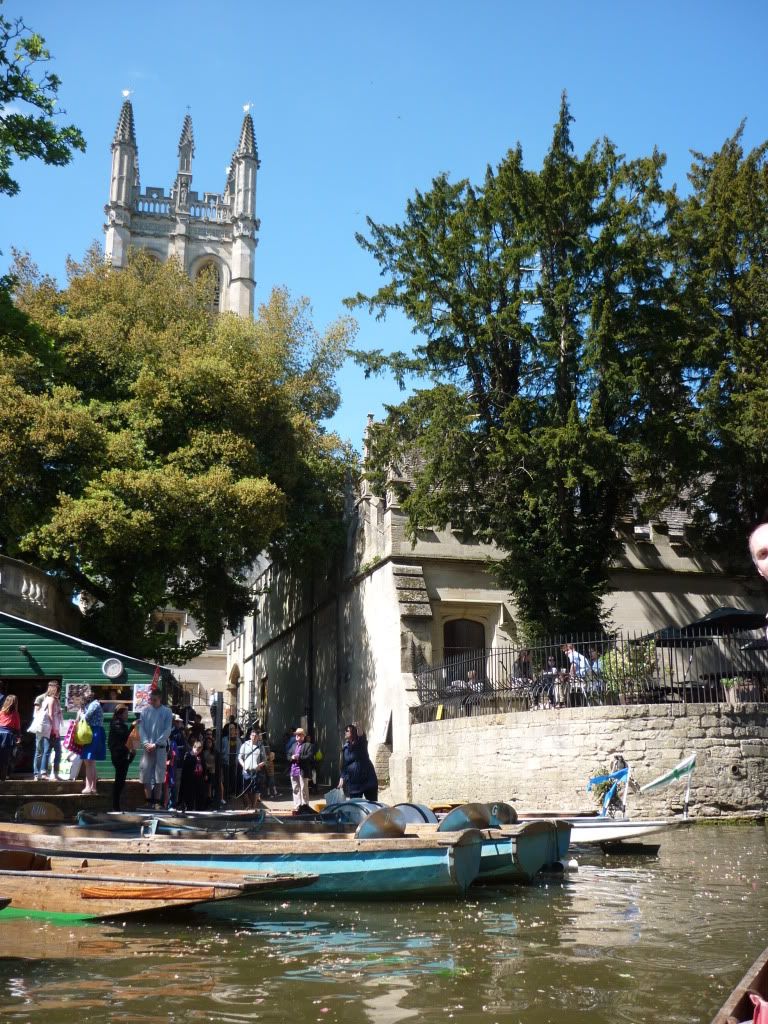 It's a bit obvious, but there are always the standard Oxford activities - look around a college, go to the
Ashmolean
museum, take a punt down the river (it was too cold to do that last time we went). The reason so many people want to do them is because they are genuinely worth doing. But if you've been there, done that, iI have a few recommendations. See what's on at the
Playhouse
, spend some time in the
covered market
(make sure you buy a cookie while you're there), walk through the
Botanic Gardens
or just move from one cafe to another, trying the coffee and reading a book. That's pretty much what I did, and it is simply bliss.