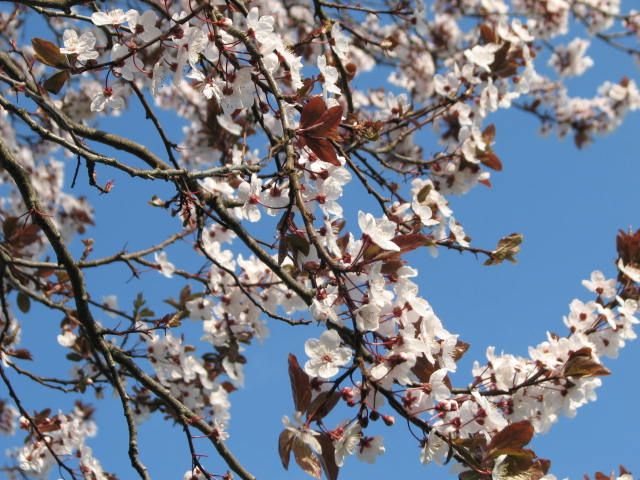 The blossom is coming out on all the trees! They never stay for that long, but it's such a pretty indicator that Spring has arrived that you have to enjoy them for as long as they're there.
S Club 7 are getting back together! If you aren't aware of them... well, you've missed out on something unbelievably cheesy and yet completely wonderful. One of the biggest regrets of my childhood was never seeing them live, and now I can rectify that, by going on their comeback tour!
I may have already mentioned it, but the
Winchester Fashion Week Blog
kicked off this month, and I've already contributed three posts! It's really exciting and I think the hype around fashion week is going to be on a really big scale by the time it comes around.
Seeing the Stella McCartney Team GB kit for the first time. While I wasn't thoroughly convinced by all of it (what's up with the tracksuits?) it looks like it serves its purpose very well and I'm particularly pleased with this tennis kit, as modelled by Andy Murray. Who cares if there isn't much red in it? It looks very sleek and stylish in my opinion.
Learning how to make the most mouth-watering (and most ridiculously large)
Black Forest Gateau
I have ever seen from the Hairy Bikers.
I'm more than halfway through my mission to read all the completed novels of Jane Austen. I'm now on about chapter 25 of Sense and Sensibility, then just Emma and Persuasion to go.
I've been reading some posts and articles which have encouraged me to spring into Spring over at
The Simply Luxurious Life
,
Normality and Me
,
Hello It's Valentine
and
Fashion Your Seatbelts
.
Nothing could make me happier than the sight of this fresh edition of Vogue on a freshly made bed in my light and beautiful attic bedroom. That's my afternoon sorted.
All pictures are mine unless otherwise stated