1. Buy an outfit - How illogical! I hear you say, to start with the outfit, everyone knows that's the final phase of party-planning! I'm not saying you're wrong, but let me bring you around to my way of thinking: As soon as I purchase a new dress, I automatically want an event to wear it to. Unfortunately, most of the events I go to don't require a sequinned vintage flapper dress or retro 50s poodle skirt. Thus, I must host the event myself. Believe it or not, this is how the ideas for most of my parties come about.
2. Decide on a theme - You don't have to pick a specific decade, though of course that is an option. I f you'd like to set a dress code but think a particular era would be too restricting, why not theme by colour, a favourite film or something a bit more general like "the golden age of Hollywood" or "the jazz age"? This will set the tone for the rest of your party.
Issy (photo courtesy of Amelia)
3. Handle the logistics - Set a date, write a guest list and send out invites. These could be online or by text, but why not go all out with a fancy notes or cards in envelopes? There are a few free printable ones here. Make sure you ask your guests to alert you of any dietary requirements, as this will help you with step 4...
4. Set the menu
- I used
The Vintage Tea Party Book
, which you can see above, as it contains several recipes of varying difficulty which reflect tastes of a time gone by - specifically post-war Britain. A book like this will be helpful if you plan to have a menu which matches your chosen theme, but otherwise there are plenty of recipes in books and online which will make ideal and charming food for the party. The best way of serving food at a tea party is tyo have plates of small things which the guests can help themselves to as they please, with no formal courses. Classic treats would be English scones, cupcakes and cucumber sandwiches.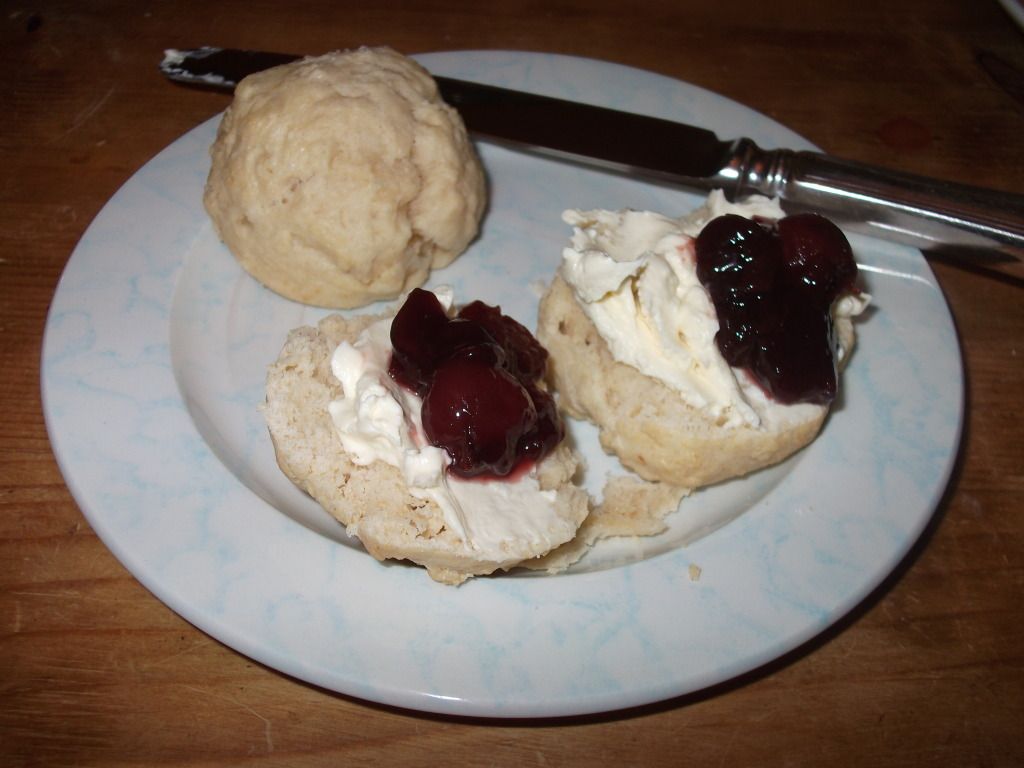 Lemon scones - they consist of just cream, lemonade and flour!
5. Plan the mood - this includes everything from decorations to seating arrangements to games. In terms of entertainment, a classic game like Monopoly is always good fun, or if you have the space perhaps some dancing! The layout of the room is fairly key, but as long as everyone can fit comfortably around the table it should work out well. Add to the ambiance with a good soundtrack - you could either accumulate music from your chosen era or choose a modern artist with a vintage sound. I find Caro Emerald's music to be always reliable and gives a great vibe.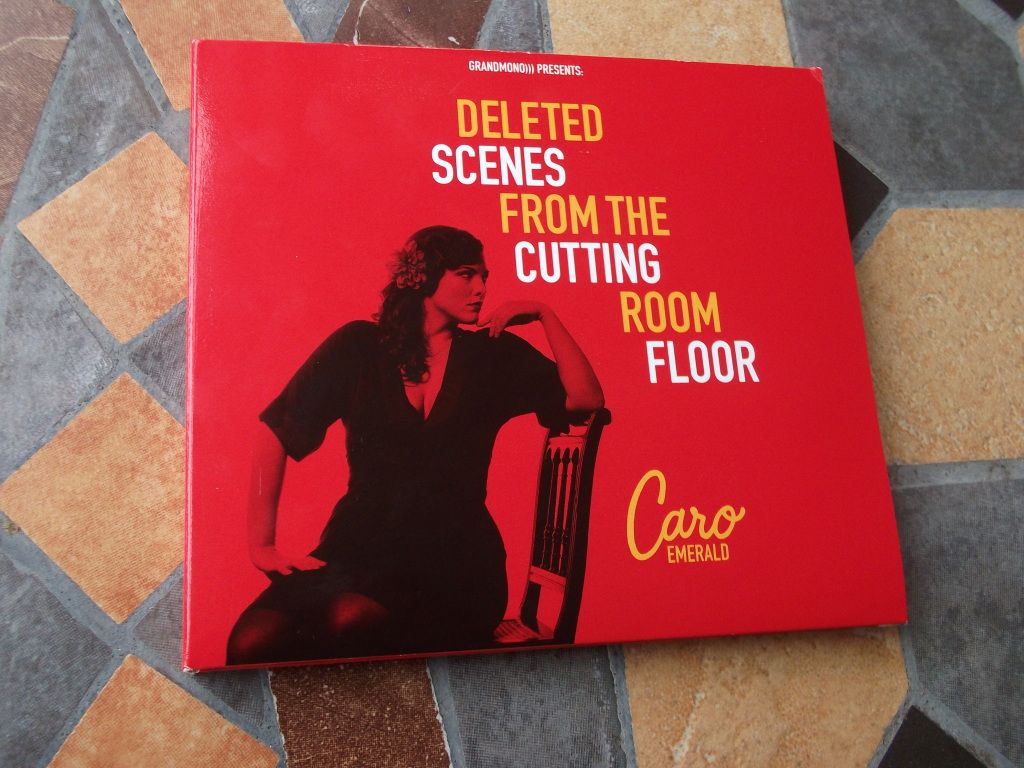 6. Ask a friend to arrive early - you may not think you'll need them, but there always ends up being something to go on the table, some chair to be added, something to be done to your make-up. They can help to take some of the stress out of the beginnings of the party so that you can be a smiling hostess on opening the door.
Holly (photo courtesy of Amelia)
7. Enjoy yourself! - This may sound easy, but when you're the one hosting, it can be easy to get caught up in rushing back and forth to the kitchen and making sure everyone is comfortable. A few of my tips would be
Get everyone else to take the photos - you have enough on your plate without trying to capture the moment, hand round the camera and ask people to snap a few shots
Don't pick anything too complicated for the menu, or if you do, try it out a while before the date so you know if it's likely to go wrong
Let go and try not to be overly-concerned if everything isn't perfect - you can't force perfection, but if you stop paying attention to every annoying detail, it will come of its own accord