Macchiatos (above) I have a real thing for them right now. I think it's the heat and caffeine kick which you need to get going on a chilly morning, but it's not so heavy like a cappuccino, which is good now that we're coming into Spring.
Reading amusing, interesting and sweet articles which coincide with Valentine's day on
Thought Catalog
,
Hello Giggles
,
The Simply Luxurious Life
and
The Guardian
Ridiculously cute Spring colours over at
Liebesbotschaft
Seeing Zach Braff's play All New people, which he wrote and starred in alongside 3 other brilliant cast members at the Duke of York's theatre in London. We then found a very secluded Italian restaurant with delicous food. It's quote exclusive, so seems to be where most of the West End actors go. I can't tell you what it was called though, that would spoil the secret...
Being able to get up when it's not pitch black outside. I really can't function in the mornings without natural light!
Visiting Oxford for a couple of days. I saw a lot of classic student style about the town, especially this guy with the long grey coat and battered brown briefcase. So vintage.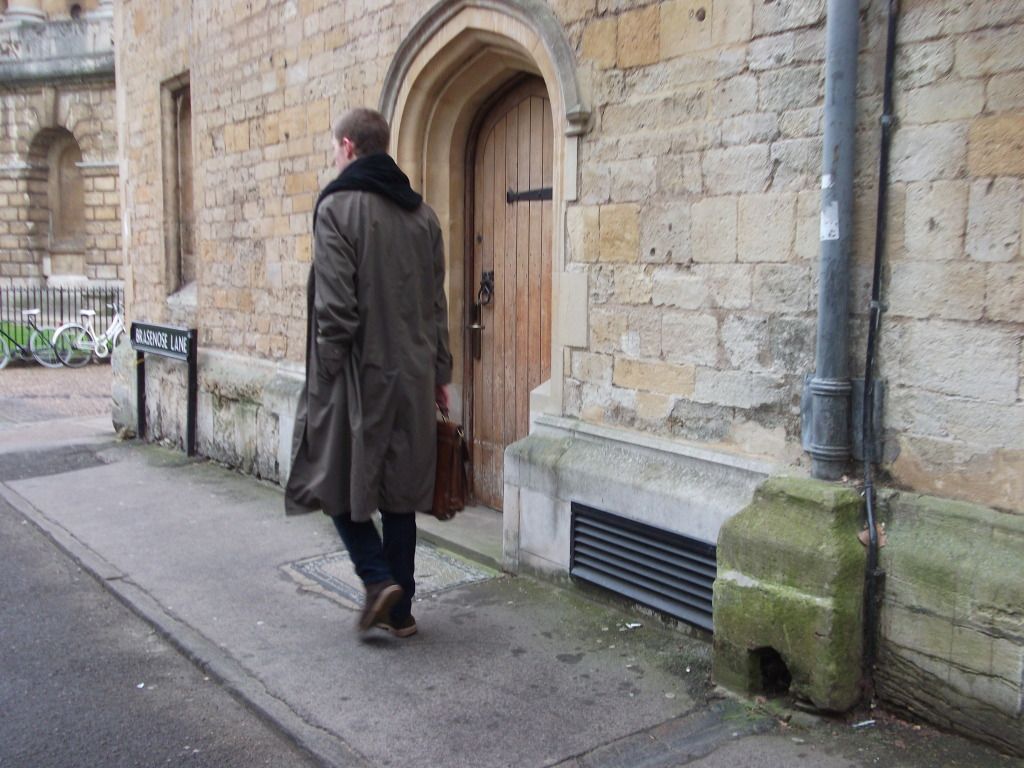 The launch of the
Hummingbird Bakery's blog
My epic last meal before giving up meat for Lent - pancakes with bacon, warm fruits, yoghurt and maple syrup, with just a sprinkling of icing sugar for decoration.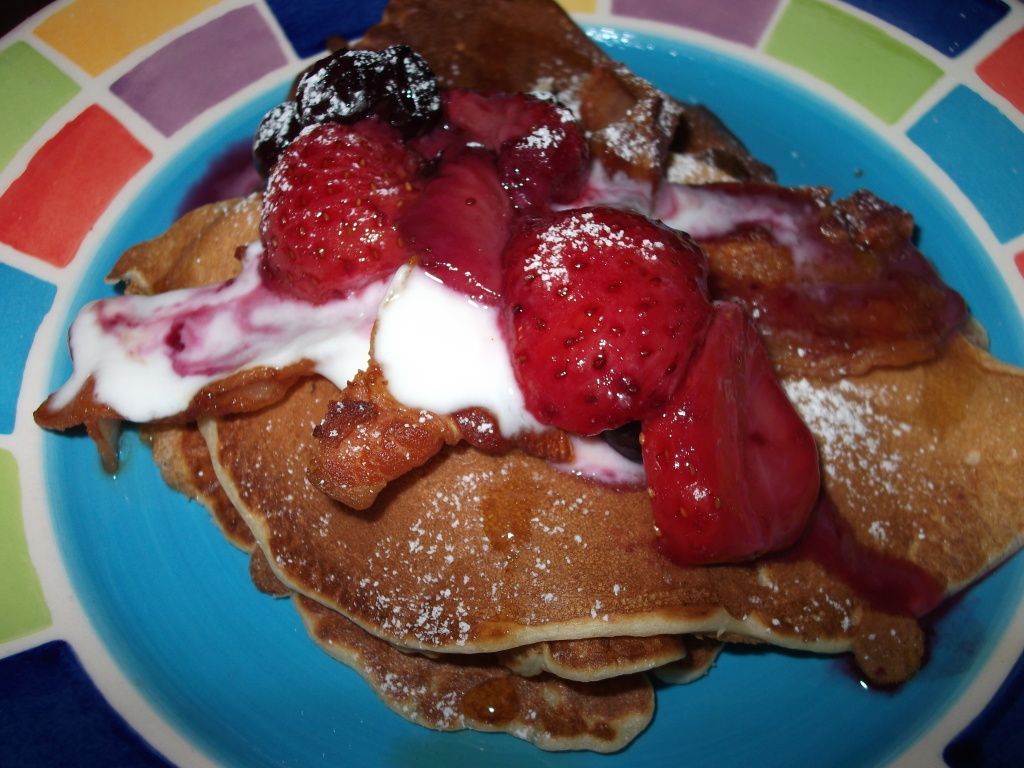 And one thing I haven't liked...
So, I was at a climbing competition on Sunday, and on reaching the top of a climb, I fell and landed on my ankle. it isn't broken, but is severely sprained, so I'm currently on crutches and have a "Beckham boot" on. Finding it a little difficult to accessorize, but otherwise I'm doing fine. maybe I'll do a few outfit posts on what to wear with crutches!