As I may have mentioned already, I went to Paris recently. While I didn't actually buy much there (I got a top and a pair of sunglasses while we were in Chamonix, but nothing in Paris) I did enjoy a little bit of window-shopping and wondering around the best places to buy everything from cheap but cute souvenir necklaces to top designer brands. These are just a few pictures from my adventure in one of the world's fashion capitals.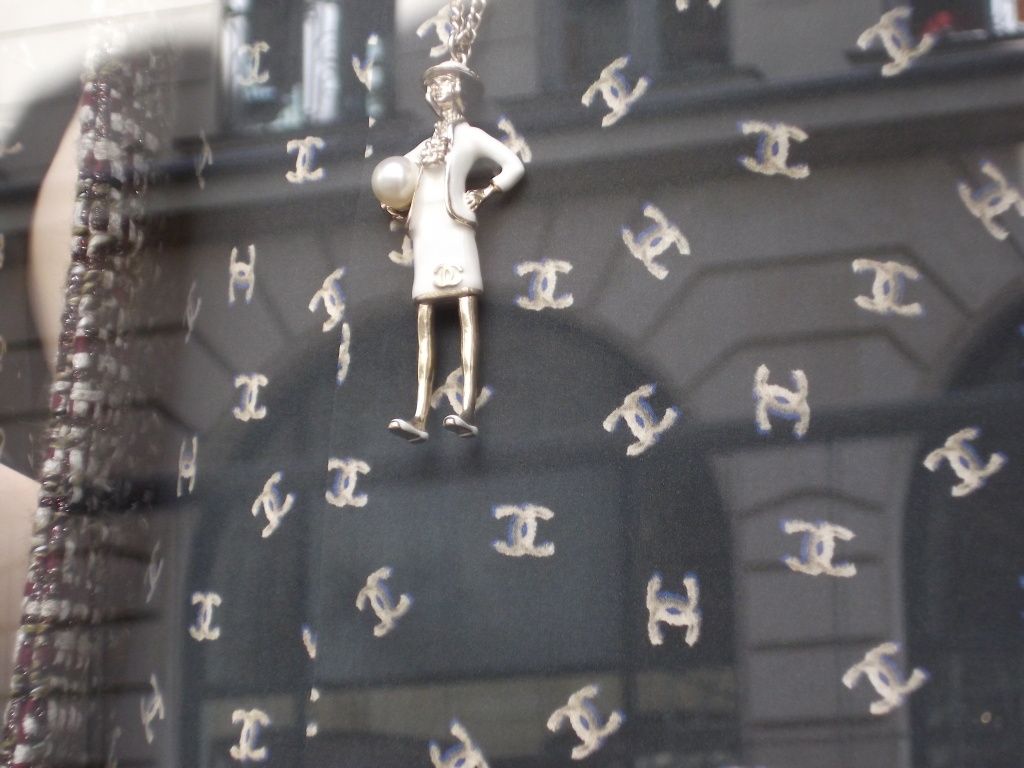 Coco Chanel in pendant form surveys the competition on Rue du Faubourg St Honore, one of Paris' best place for designer for shopping. I love her pose. It seems like she's unimpressed with al the other brands on the street.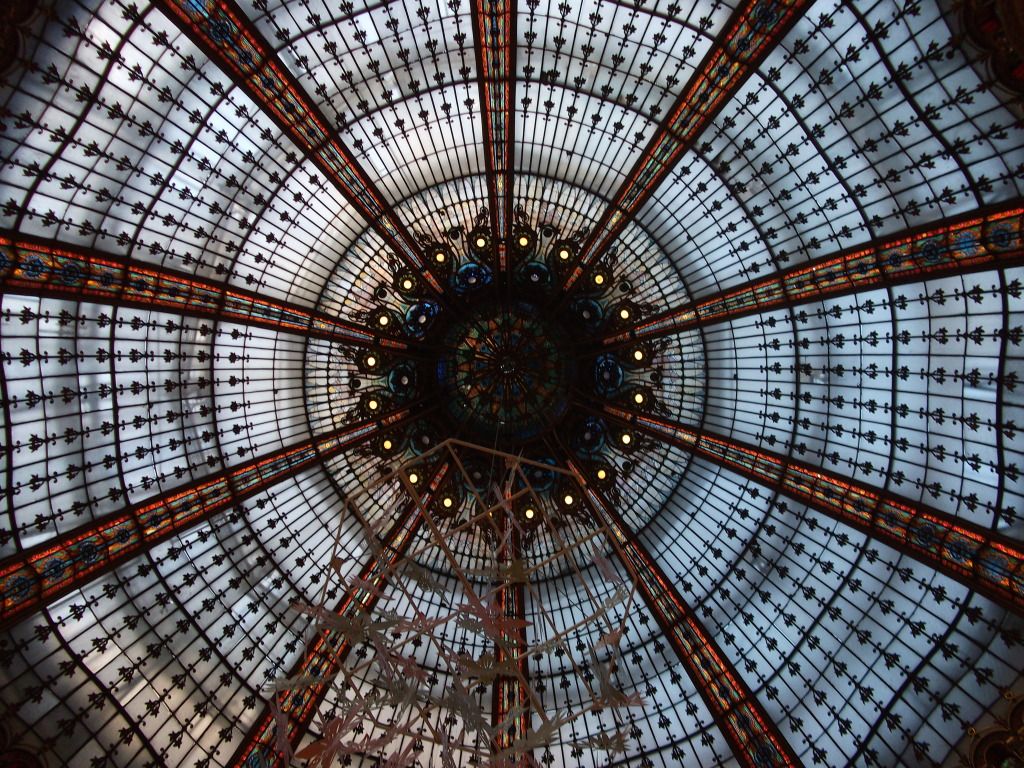 The stunning ceiling (above) and a view of the make-up counters (below) in
Galeries Lafayette
. I do love a good department store, since they have all the variety of a shopping centre but something more of a personal air about them. That's made all the better when the shopping experience is in a gorgeous setting like this.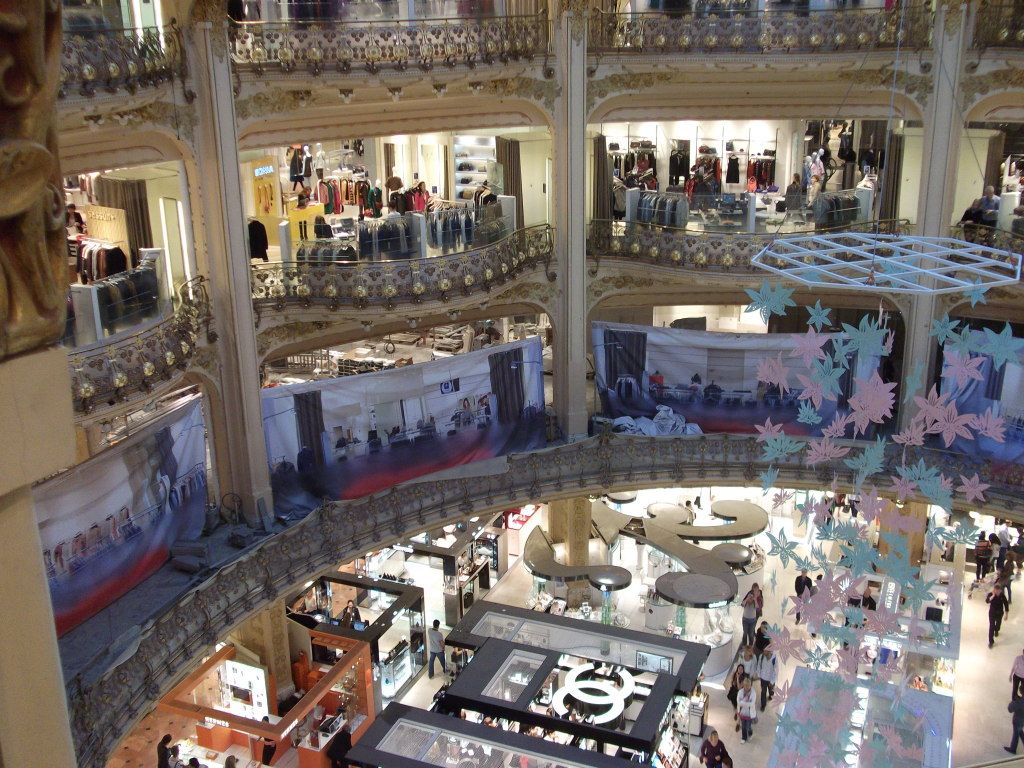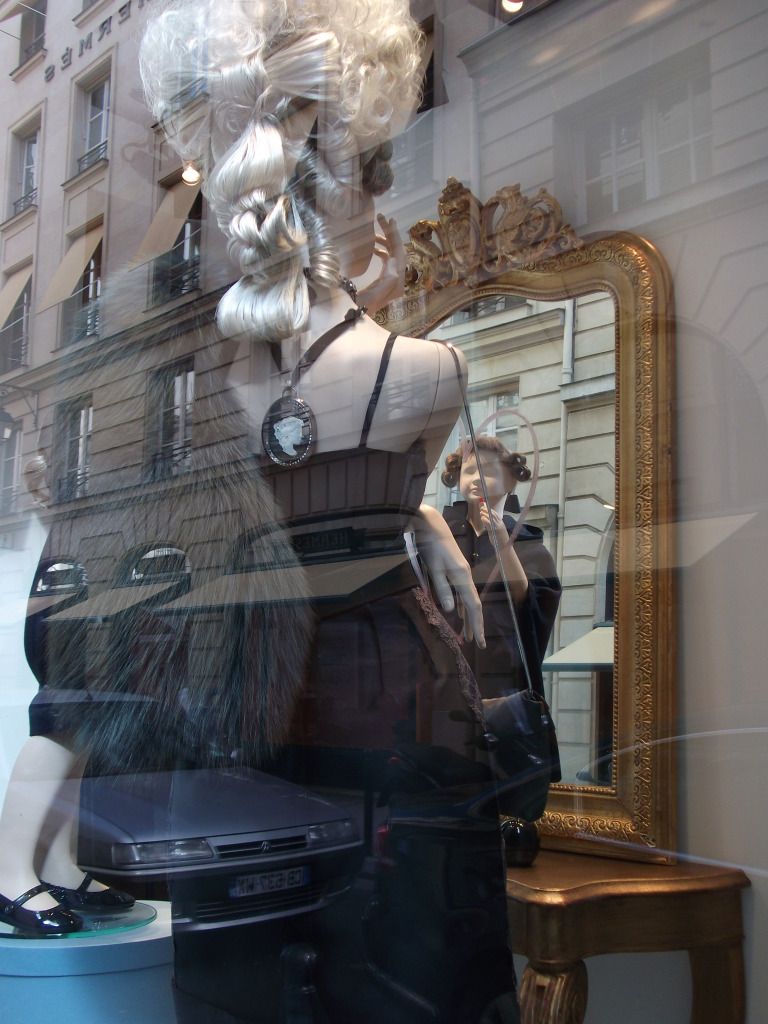 In Paris, the window displays can be outrageous, simplistic or just weird. The best ones I saw though had to be at Lanvin. Typically crazy and beautiful at the same time, they combined a series of child-sized mannequins wreaking havoc in what appeared to be a pre-revolutionary setting. I love how it struck just the right balance between opulence and fun.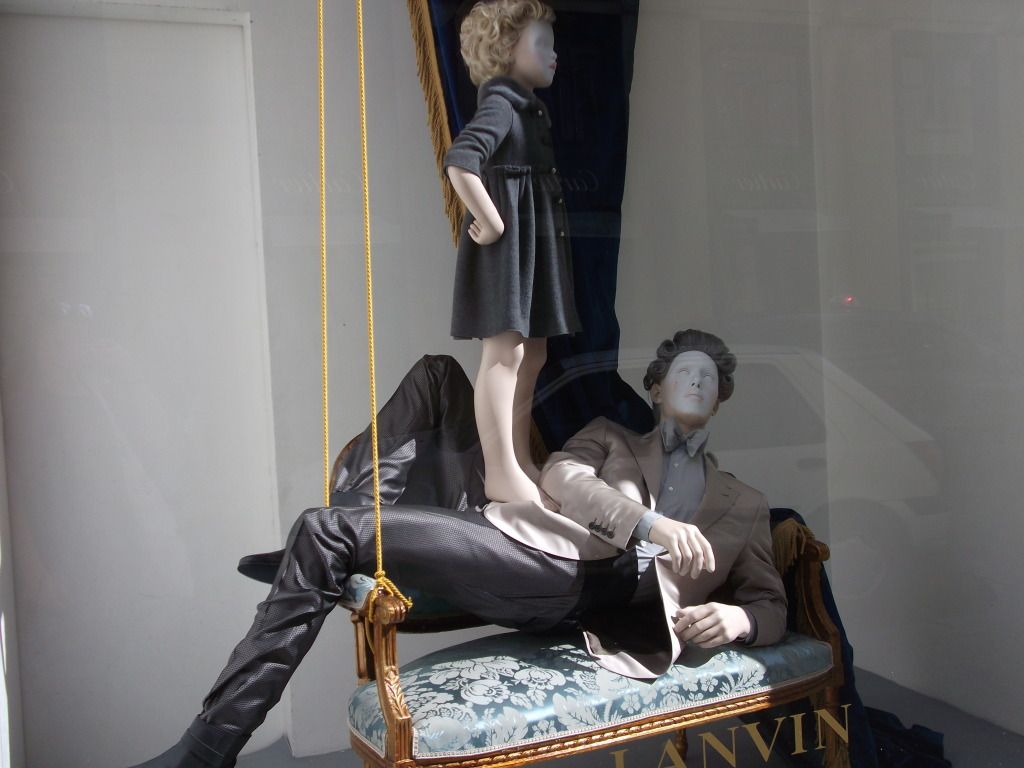 And what better way to take a break from all that shopping than by stopping for a macaroon at Laduree? I wanted to bring back a box or two for friends but was petrified that they would be squashed on the Eurostar, so just gazed in awe through the window.