HIMYM - Nothing Suits Me Like a Suit
by Flixgr
I've been thinking about suits recently. In fact, I've been considering them since I was in Paris at the end of the summer. Everywhere I turned there was a well-groomed man in a nicely-tailored suit, talking to his friend who was wearing a completely different cut of suit. Both, however, looked dapper and sophisticated while also seeming comfortable enough that they could have a casual coffee or go out for a friendly drink without feeling overdressed. When we went out for breakfast in the morning, a steady stream of suited businessmen would cycle past on hire bikes. In London, it is considered reckless to take your chances in the city traffic without reflective jacket, helmet and all manner of other protective clothing; in Paris, everyone just wears what they are going to spend their working day in. I even saw two suited men on bikes having what looked like an important business discussion as they waited for the lights to change.
2 stylish guys in Paris
If you get the right cut, material and colour suit, you can wear it at a moment's notice and look instantly ready for anything. It is a universally flattering piece of clothing. Of course, there are many unflattering suits out there, but it is my belief that all men can find one to suit their shape and personality if they know where to look (and often if they have money to burn).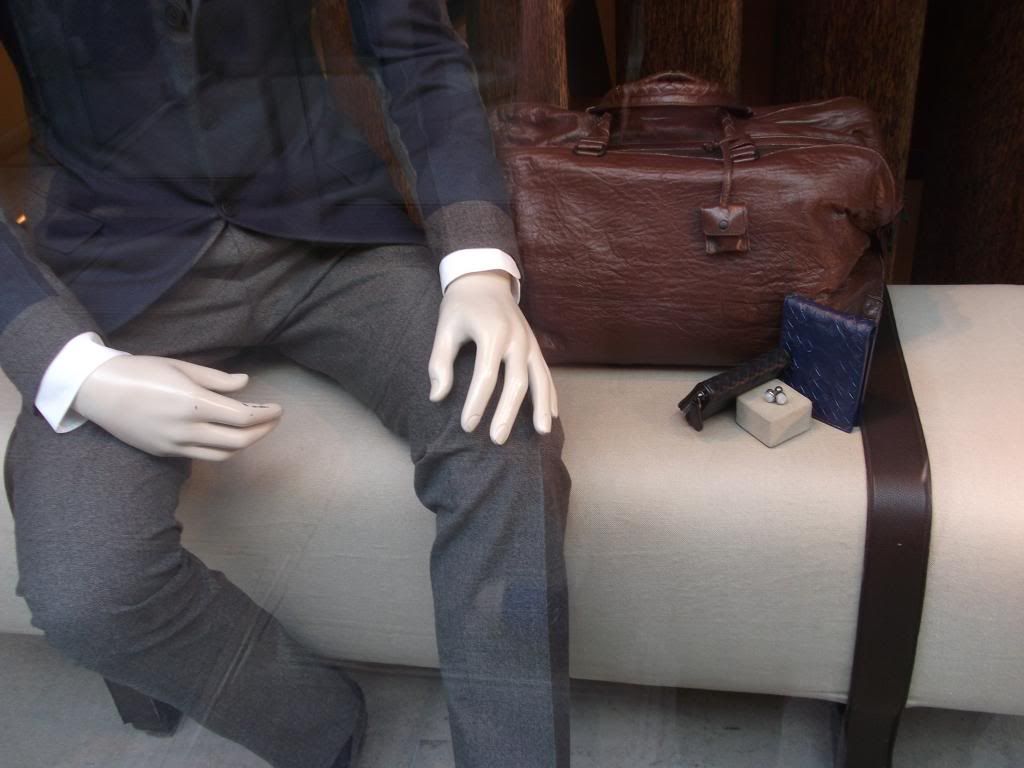 Shop window in Paris
But what is the female equivalent? I'm not sure there is one. Yes, women can also wear suits, but I don't think that the female body is quite so able to pull the look off, so only certain people can carry it off. The thing about men's fashion as opposed to women's fashion is that its changes are much more subtle. Line up a display of menswear over the past century and you will be able to identify the changing size and shape of collars, cuffs, ties, pockets etc. but from a distance, many of the outfits will look very similar. Compare that to the dramatic lengthening and shortening of women's hemlines, necklines and every other other possible aspect of a garment and you'll see why the it is much easier to identify which men's look is THE classic one.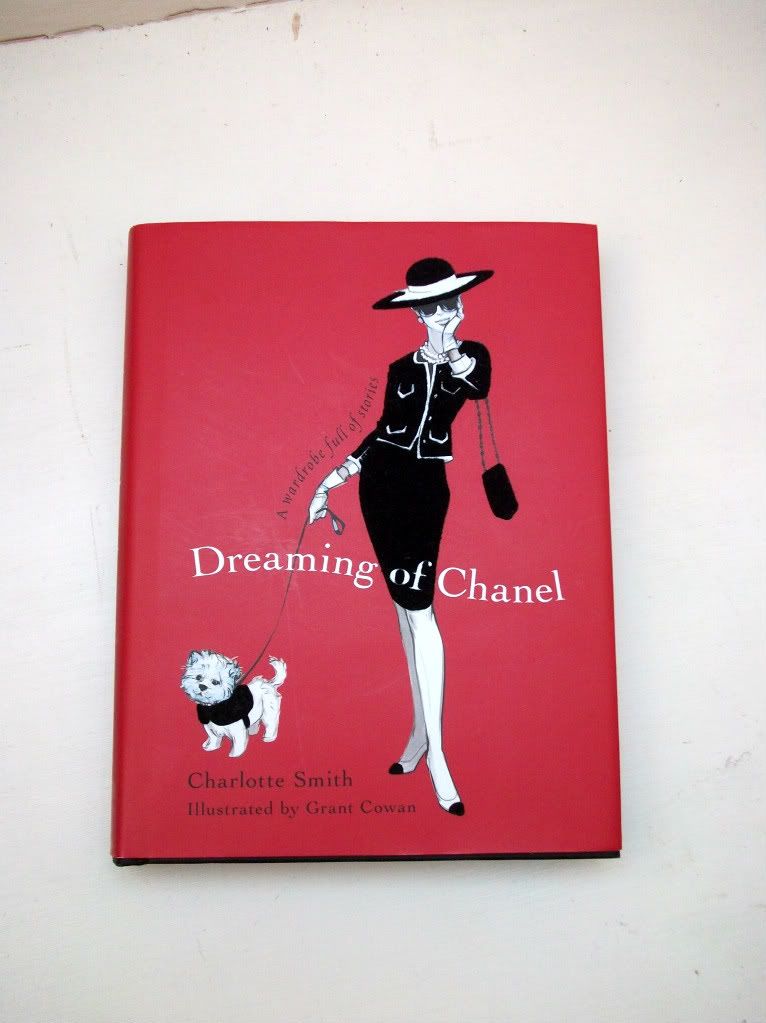 Could the Chanel skirt suit be the female equivalent?
The problem is that the components of a suit stay much the same, while candidates for the female equivalent, such as, say, the little black dress, re-define themselves every season. The shape of a dress changes far more drastically than a suit does. It seems awfully vague to say that there's a 'dress' for everyone. A suit requires small changes in its tailoring or sizing to flatter a man, but to change a dress so that it suits various different women might require radical reshaping.
But then, perhaps you disagree, or can think of another item which is universally flattering to women. Let me know what item of clothing you throw on if you want to feel instantly well-dressed in the comments section.