As I have already enthused on
multiple
occasions
, I thought that the costume design in Joe Wright's recent adaptation of Anna Karenina was superb. So when I found out that some of them were on display at
Ham House in Richmond
, I naturally had to arrange a visit. I went last week, but decided not to post this until after the Oscars. Now of course we know that Jacqueline Durran has been
fittingly honoured for her work
so I thought it appropriate to share these pictures.
Black Evening Gown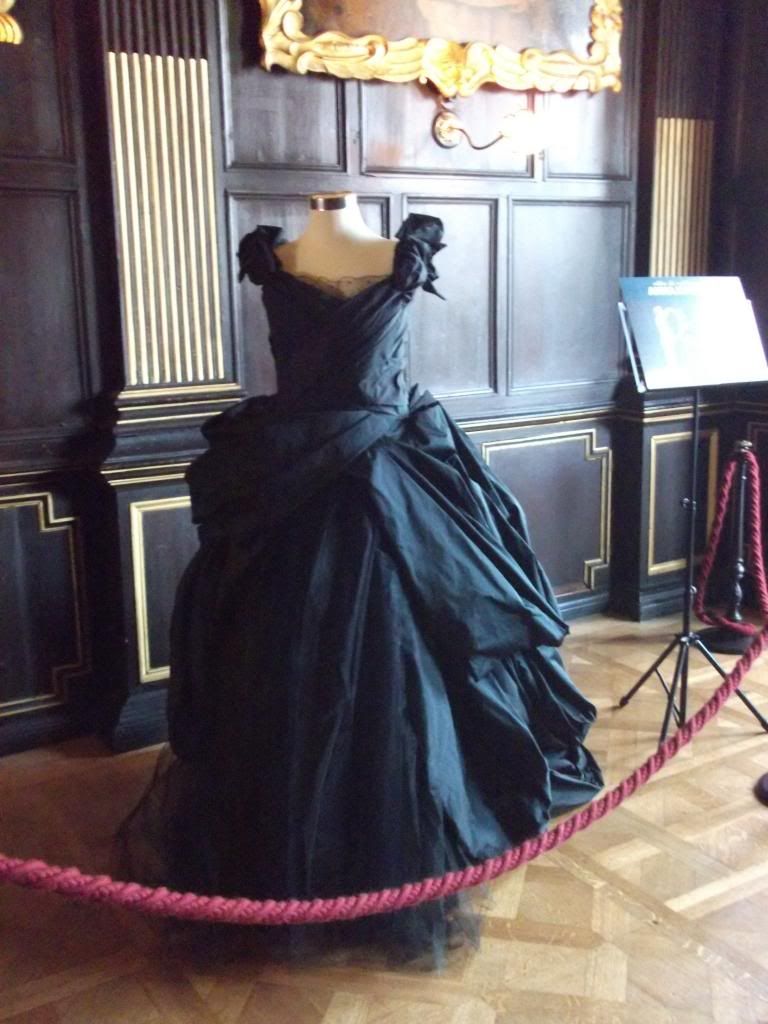 This is worn in one of my favourite - and also one of the most important - scenes, in which Anna dances with Count Vronsky for the first time. Apparently this dress fits the description of the one described in the novel, which is meant to be black, though I like the ambiguity of its colour. In some lights it appears to be midnight blue. Two of these dresses were made in case the strenuous dancing scenes required a double, but in the end Keira Knightley did all of the dancing herself and so the spare wasn't needed.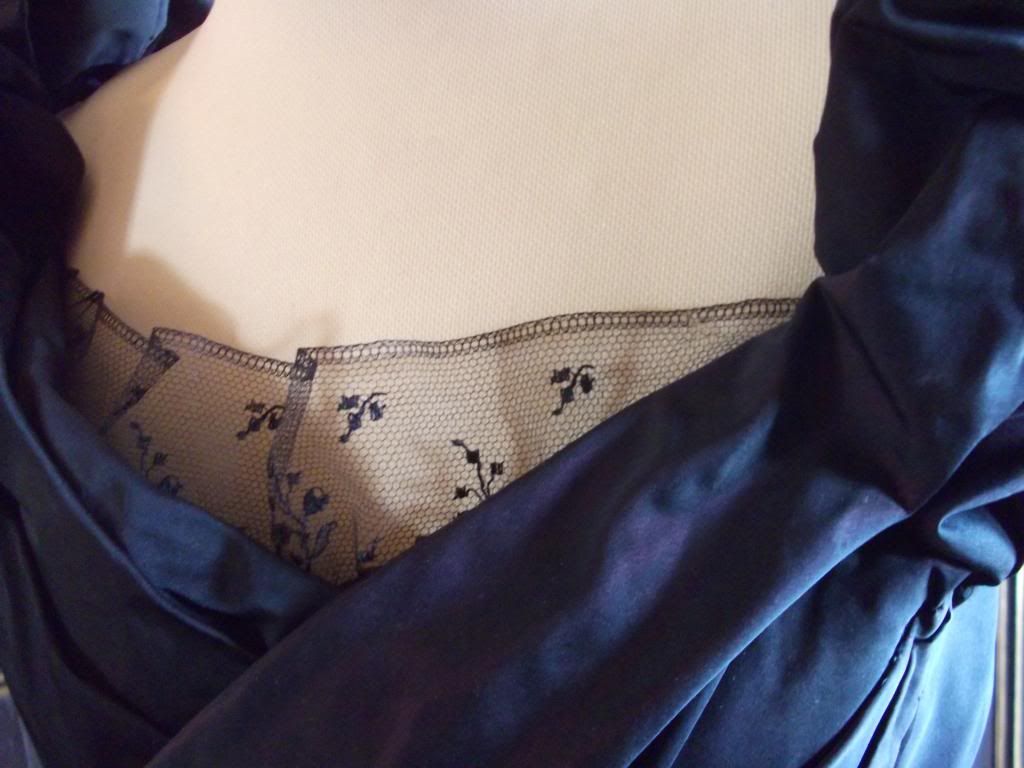 Nineteenth Century Undergarments
Many of the costumes were made with a fusion of influences: the accurate 1870s style and notes of the 1950s, however, these undergarments are historically accurate. What I love about them is the simple yet striking appearance, which ensures that Anna stands out against the dark blue background in this scene. Also, check out the detail here, it's just gorgeous.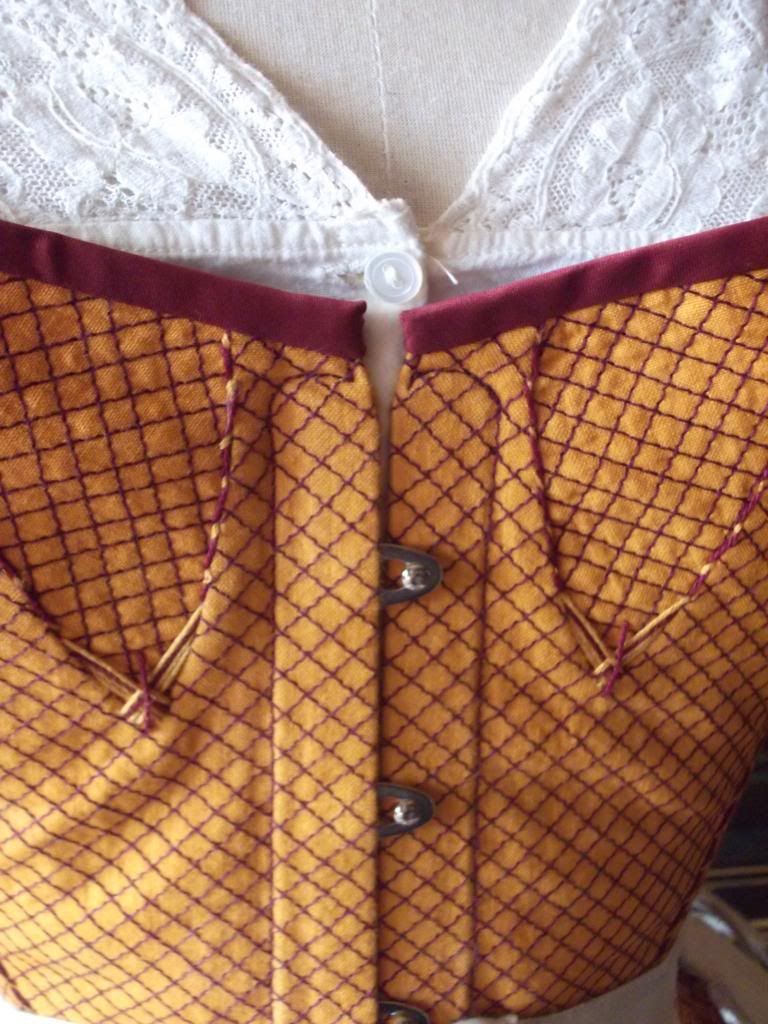 Moss Velvet Gown
This isn't worn by Anna, but by Dolly (Anna's sister-in-law) and it suits her style nicely. In the film, Anna is often seen in dark colours, while débutante Kitty contrasts in whites and pinks. It seems fitting that Dolly should fall somewhere between these. It is almost a less extravagant style than many of the other costumes, though there is still some pretty ruching on the sleeves and a sort of lattice detail at the bust.
Blue Military Uniform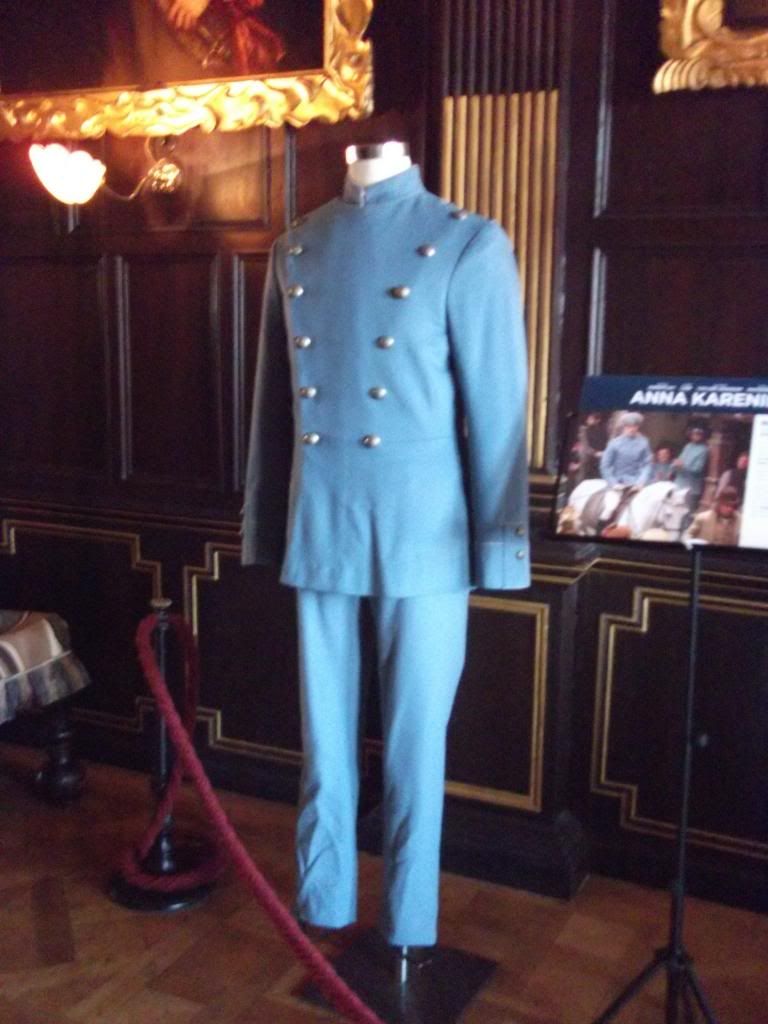 I have to admit that I rather prefer Count Vronsky's other uniform, the stunning white one seen on most posters, but this one is also intriguing. Perhaps its main point of interest is the colour: an untraditional shade of pale blue. It reminds me of a 20th Century RAF uniform, though it does have historically accurate roots in Russian military uniforms. Each of the buttons had to be individually cast in a factory as originals were difficult to get hold of, which I think demonstrates the labour and attention to detail involved in creating these costumes. This costume was worn by Aaron Taylor-Johnson in several scenes filmed in Ham House.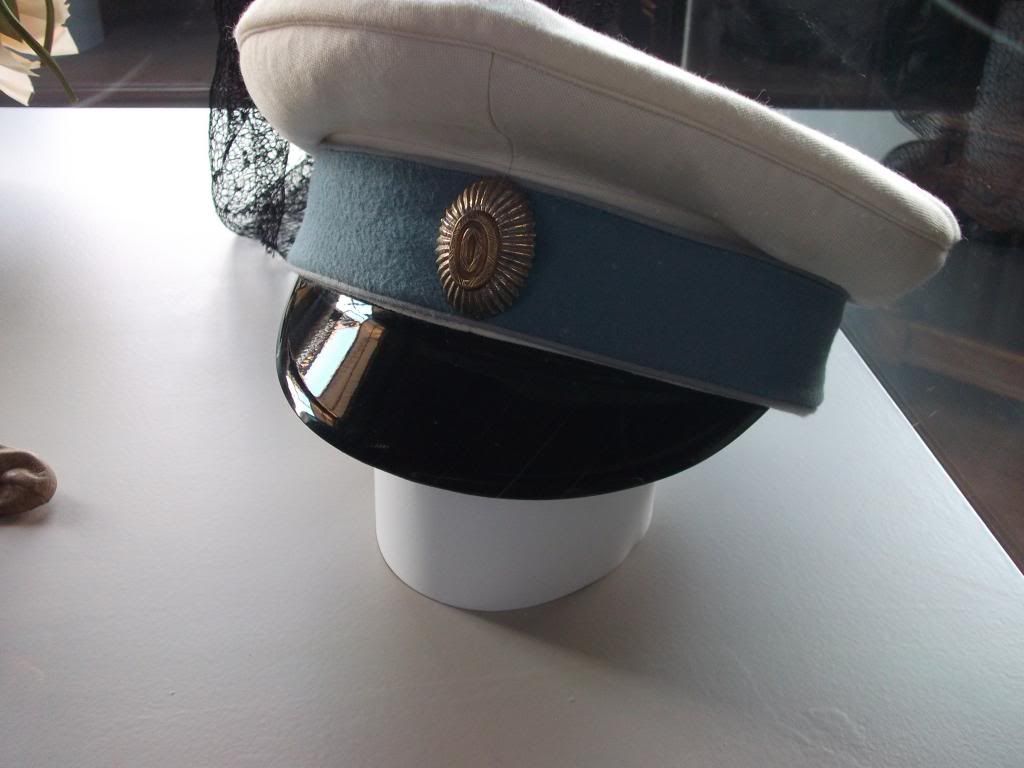 Grape Day Dress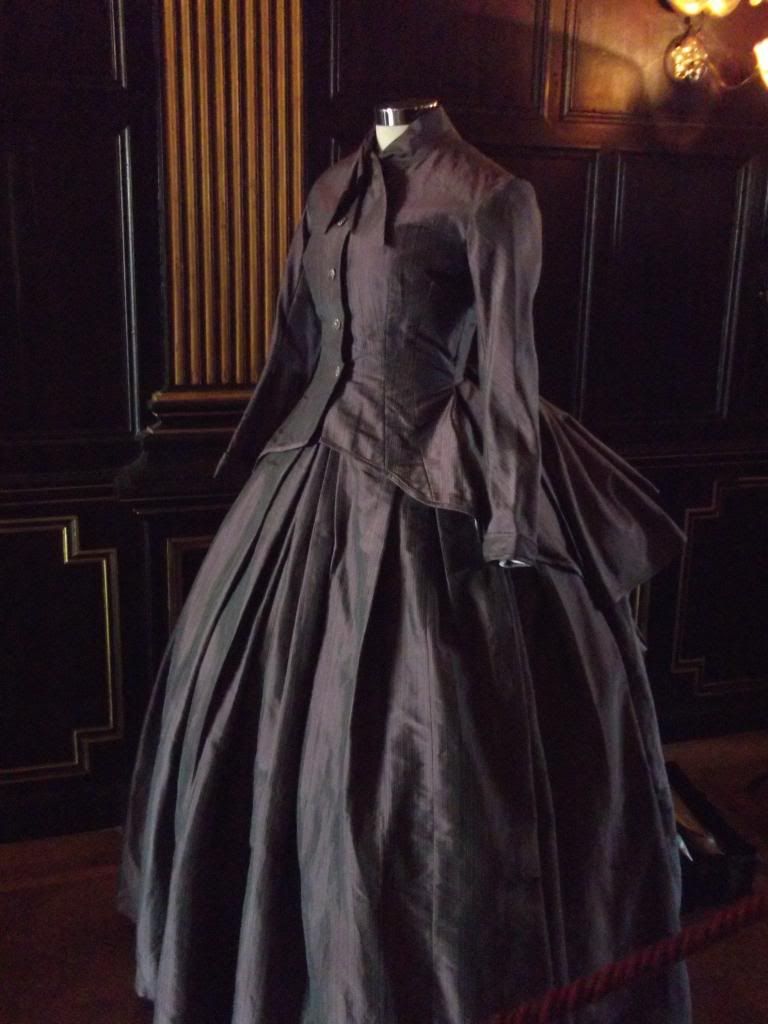 This was apparently one of Jacqueline Durran's favourites on account of how it combines the two different eras used as inspiration. The bodice is of a 1950s shape, while the skirt is typical of the 1870s. Again, the use of a dark colour emphasises the moral ambiguity of Anna's character, especially in contrast to the lightness of Kitty's wardrobe. What I also find remarkable about this is that it's a day dress. It just highlights how the social sphere in which most of the characters move considered something like this, all opulent shapes and run up from silk, fairly plain.
I haven't covered all of the costumes on display, so if you have the chance then I definitely recommend a visit to Ham House to have a closer look for yourself. As well as the costumes and the rooms used in the film, the house itself has a fascinating history and some really lovely interiors. We tried to get a photo of me outside but I was distracted by an approaching dog...