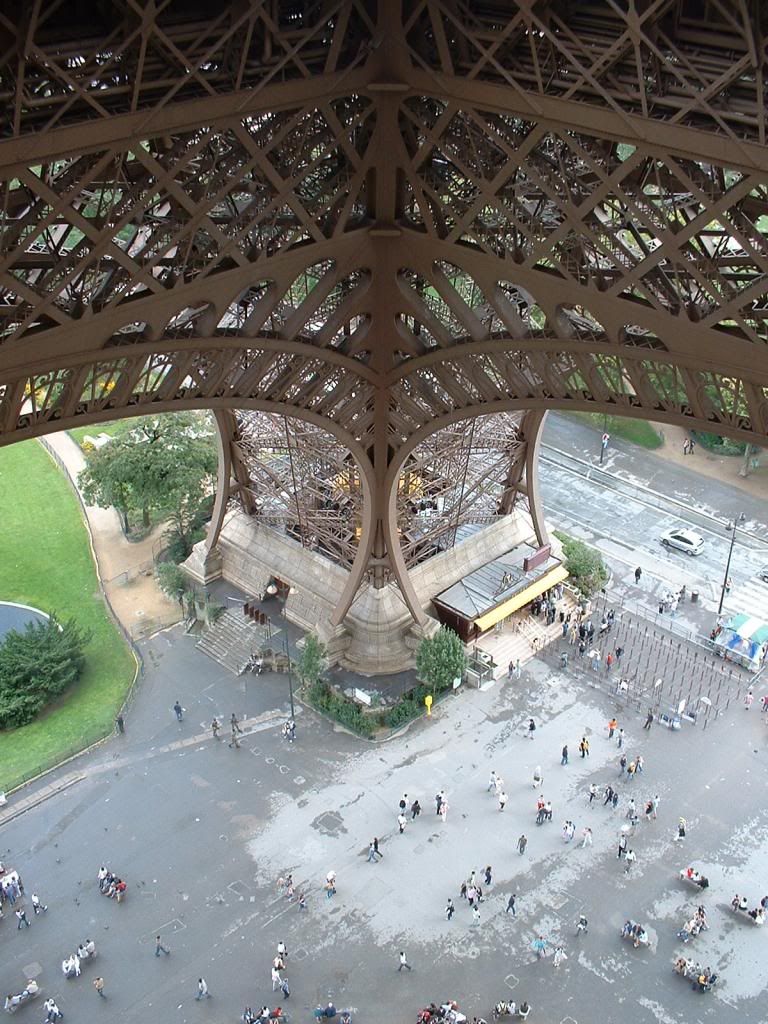 Whether you're in amongst the madness of Paris Fashion Week or just wishing you were, now is surely the perfect time to pick up a book set in fashion's favourite city and get reading. Whether you have hours of leisure whilst waiting for the next show to appear on Style.com or just 15-minute snippets in the back of a taxi between fashion week parties, I hope these recommendations will provide you with something to satisfy your Francophilia.
1. The Paris Wife by Paula McLain
"To walk the best streets in Paris just then was like having the curtained doors of a surreal circus standing open so you could watch the oddity and the splendour at any hour."
A fictionalised account of 1920s Paris through the eyes of Hadley Richardson, Ernest Hemingway's first wife. This follows everything from their meeting in Chicago right up to Hemingway's death in the epilogue, but it's mainly worth reading for the insight into the early years of the Jazz Age in Paris. If you're looking for a different - and notably more female - perspective on what Hemingway covers in
A Moveable Feast
, this is for you.
2. You Deserve Nothing by Alexander Maksik
"It wasn't until Paris that something shifted. Paris was the beginning. Paris was everything."
Anyone who knows me in everyday life will be rolling their eyes as they read this because I go on about Alexander Maksik's work all the time. But I promise that it is with good reason. You Deserve Nothing is, at its most basic, the story of a teacher who has an affair with a student at an international school in Paris. Yet it's also about the lines between morality and immorality, free will and conformity; it's all very Camus (but I only know that because reading this led me to reading Camus). The Paris setting is transcribed to the page beautifully by Maksik's prose, and made somewhat more poignant by the fact that it takes place just before the Iraq war. Basically I love it, and if I could recommend just one book to anyone for the rest of my life it would be this.
3. The Beautiful Fall by Alicia Drake
"Paris society, like the rest of the world, was turning inexorably in favour of celebrity and youth. And in this new social order there was a new and thrusting arrival - fashion."
Perhaps the most appropriate as a fashion week read, this book charts the rise of Yves Saint Laurent and Karl Lagerfeld as designers but also gives an account of the fashion world in Paris in the 60s, 70s and 80s. Alicia Drake, a fashion journalist, combines in-depth research with readability and an evocation of the city, the industry, and the era. Though not at all times positive about the fashion world, it is still a fascinating read for anyone involved with or aspiring to work in the industry.
4. Babylon Revisited by F. Scott Fitzgerald
"I spoiled this city for myself. I didn't realize it, but the days came along one after another, and then two years were gone, and everything was gone, and I was gone."
This is the best choice if you're pushed for time. Babylon Revisited itself is a short story, set in Paris some time after the 1929 financial crash. Its recovering alcoholic protagonist Charlie seems to see the city for the as it really is for the first time on a visit to see his daughter. Like much of Fitzgerald's work, the portrayal of the Jazz Age as destructive is very much present, but unlike The Great Gatsby and similar stories, this feels more like an examination of the aftermath than a revel in the hedonistic pleasures of the time followed by a come-down. Depending on which edition you get, there are often other Fitzgerald stories included, many of them a suitable length for a Eurostar journey.
Top image is mine and all others are property of each book's respective publishers