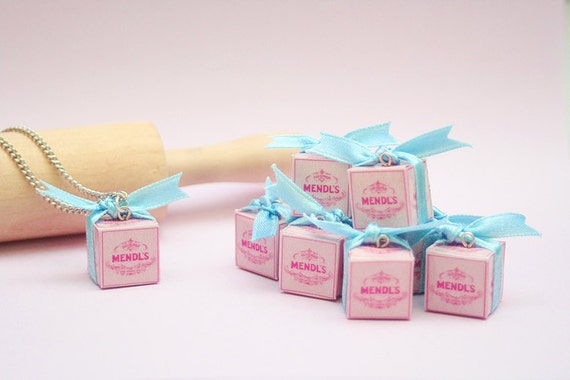 So I haven't quite refined the rules of my Nothing New Challenge yet, but I'm pretty sure they'll include not being able to buy new jewellery. However, it's not like I can exactly
help
it if people buy me new things as gifts right?! Well... anyway. Just on the offchance, I may have started building up a little fantasy Christmas list, and
this little Etsy beauty
is right at the top.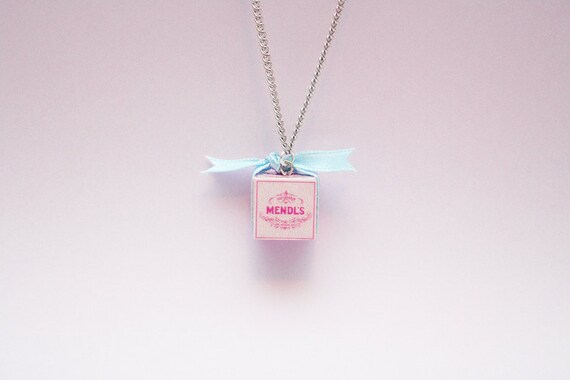 For those of you who haven't seen Wes Anderson's latest film, the little boxes on these necklaces are modelled after the containers for exquisite pastries from the fictional Mendl's, which appear throughout The Grand Budapest Hotel. Saoirse Ronan plays Agatha, who bakes these beautiful treats (called a 'courtesan au chocolat' - you can watch a
video about how to make them here
). At just £8, this necklace is not only an affordable and adorable addition to an outfit, but also an easy conversation-starter when you meet other people who have seen the film.
I think if I had one of these adorable necklaces, I would try to put together an outfit a bit like Agatha's; the sugary-sweet pastels are just perfect for this confectionery-themed accessory! Perhaps searching for an outfit like this will be another mission to incoroporate into my Nothing New Challenge.