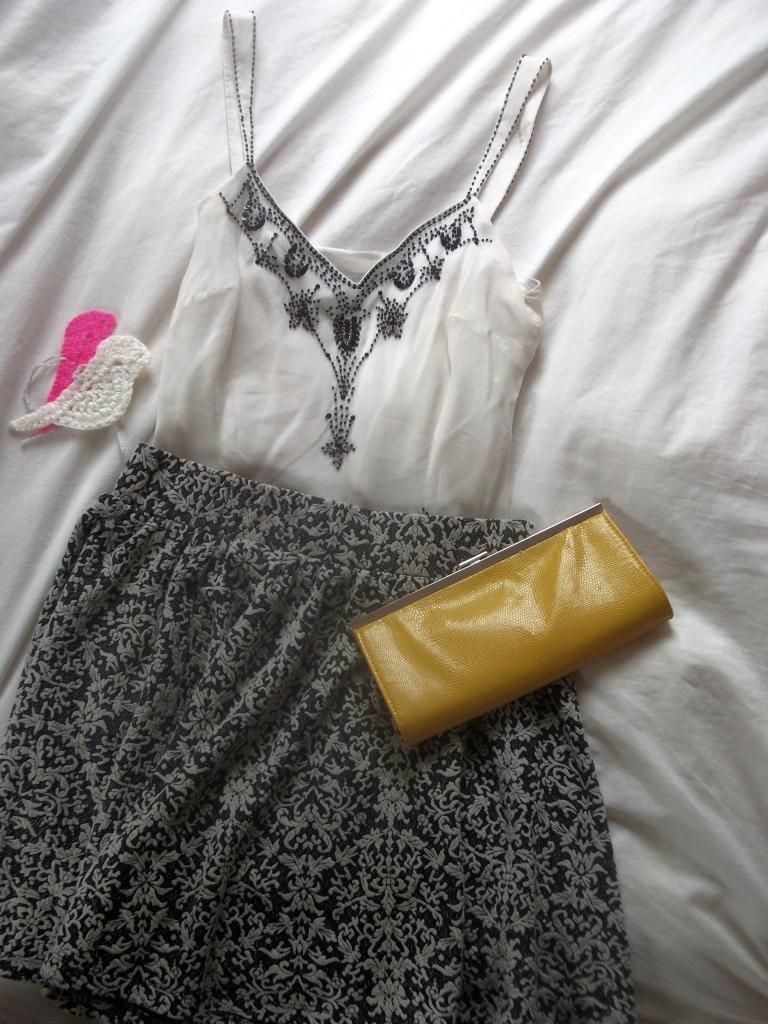 Something I'm already learning from my
Nothing New Challenge
is that, even if you think you've got nothing to wear, you can still probably find something. Taking away the option of popping into Primark or H&M to grab a new dress from the rails means you have to be more ingenuitive.
My friend Issy recently hosted a small viewing of her art project - entitled 'Fledge' - in her garden. This was a chance for her to create a piece and show it to friends and family before flying off to Central Saint Martins later this month! Although there was no dresscode and it was a very casual evening, I wanted to make an effort for the occasion.
Everything in this outfit was already in my wardrobe, but it also happens that all the components were from second-hand sources anyway! The skirt was a random buy from my local charity shop in Oxford, Sobell House. It's a fantastic place because it's so nearby, has plenty of stock, and once something has been there a few weeks it gets marked down and goes on the sail rail. Initially I didn't think I'd be able to wear it with anything other than black, but when I tried matching it with this top I was pleasantly surprised; I think the beaded pattern works nicely with the jacquard on the skirt. I bought this a few weeks ago from Fab Vintage in Winchester - a frequent stop for me and my friends when we're in town. It has a £5 box where I found this lovely thing! It's a little delicate but has already served me well for a couple of wears, including this event and a friend's birthday party.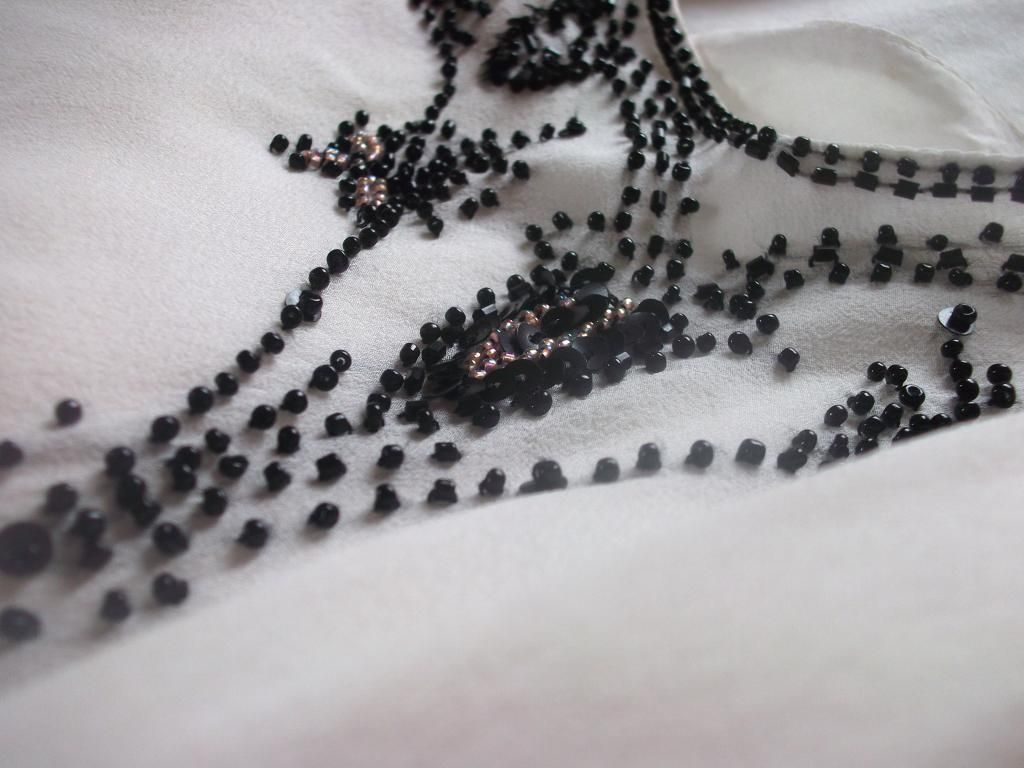 All monochrome so far, I decided to add a bit of colour with a yellow clutch bag. Unfortunately, I can't remember for the life of me where I got this from! I know it was a few years ago and am pretty sure it was about £3. I don't get to use it an awful lot, because I find clutch bags quite impractical (it ought to have a chain but at some point before I bought it this has been lost).
L-R Holly, me, Issy
You'll also see in the picture at the top that there are two little crochet birds. These were part of Issy's installation but could be untied at the end, and each of us were allowed to take one or two home. She said that the bird motif symbolises taking flight and leaving home, so I'm going to take mine with me when I go back to university in a few weeks.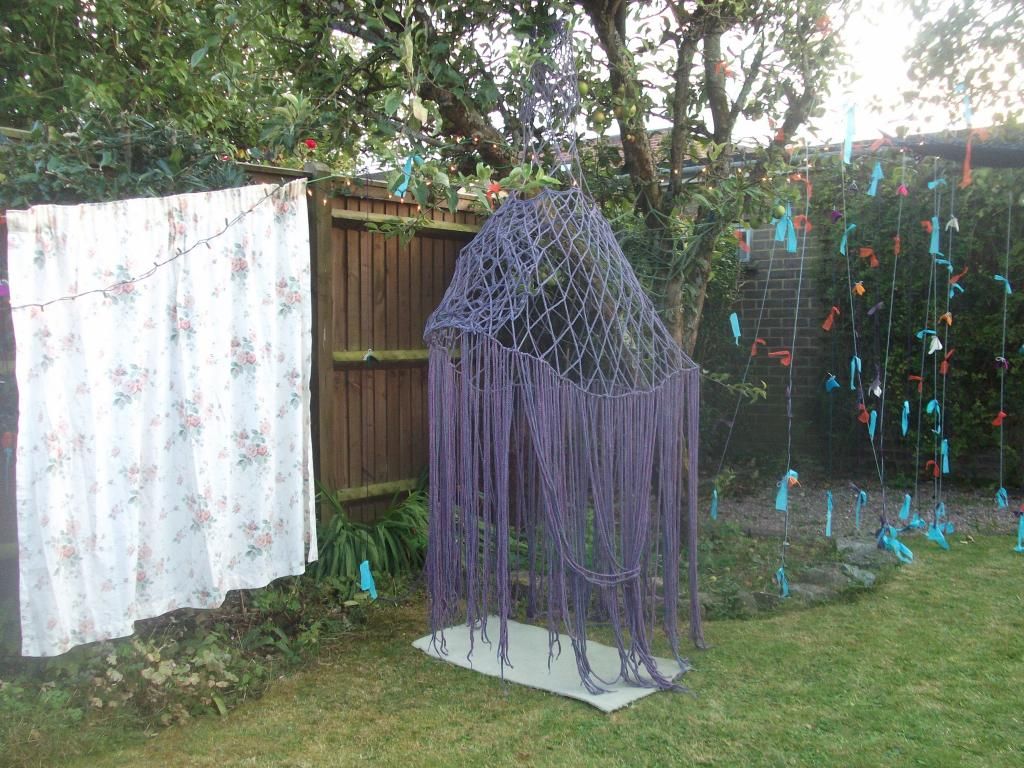 If you're interested in seeing a little more of the piece, Issy has a video up on her Youtube channel (embedded below) and you can see some more of her art on her
Facebook page
.
That's it for now. I've just got back from Dublin so I'll be posting about my vintage-shopping adventures soon and will also be lining up a few things aside from this challenge.