It's September, and despite this being the third (and final!) year that I won't go back to studying until October, it's difficult to shake off that distinctive back-to-school vibe. Few times of year flood my mind with so many readily-associated images: brand new exercise books to be personalised; the walk through my local park to school as the leaves begin to grow golden and the promise of conkers looms; desperately wanting to buy everything in Paperchase, and queuing around the block for access to the one tiny branch of the school uniform retailer.
I see no reason that adults shouldn't carry this sense of excitement and anticipation into their everyday lives. It may not be long until my world doesn't revolve around academic years, but perhaps if I just allow myself a little treat around this time of year, I'll regain that feeling of new-ness.
Here I've gathered some of the most desirable back-to-school items I could find. If you like them, have a look at my
Study Inspiration
and
Autumn/Winter
boards on Pinterest where you'll find lots of similar things!
Blame the Sports Luxe trend, or maybe it was the Americana trend. Whichever it was, despite living in England all my life, I'm a tiny bit obsessed with American-style sporty clothes. Whatsmore, jackets like this are such a good cover-up because they aren't as slouchy as a hoody but are still easy-going. I like this one
from Nordstrom
in particular because it mixes British and American influences by combining the Tweed contrast knit with the sleek shape.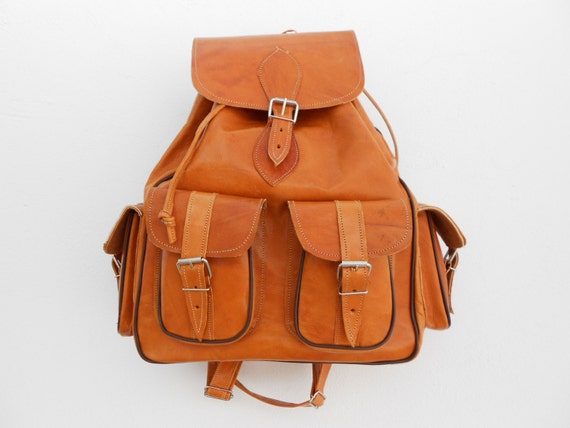 I used to hate wearing a backpack. I felt like a tortoise lumbered with a shell several sizes too big, and often worried that if I fell over I would never get back up. When I made the long-desired switch to shoulder-bags, I felt a little better, except that now everything was much heavier as it had to be carried on one shoulder. Really what I needed was the perfect backpack, and
this shop on Etsy
has some beautiful ones in different colours. I chose this burnt orange one as it reminded me of autumn leaves, but was seriously tempted by all the others. I'd love something like this for putting books in when I need to cycle across Oxford.
Most people I know now use pads of A4 lined paper or just type everything straight onto their laptop. I do that too, but last year found a stationery shop where I could get traditional exercise books, which really help me get my thoughts in order. I especially like the ones with plain pages as I love doing little mind maps before starting an essay. If you're interested in those you can get them cheaply
here
, but for the purposes of this post I wanted to choose something a little more indulgent. I've had my eye on these
Decomposition Books
for a while; the way they play on the classic composition notebook is very appealing, and I especially like this one with echoes of Greek art on it. I miss studying Classics sometimes, so it's nice to have a reminder of it.
Anyone who's ever encoutered Out of Print Clothing will know that it's practically impossible to pick just one thing from the site; do have a look if you fancy decorating your dorm with a Pemberley pennant or wearing a Great Gatsby sweater to class. I chose socks because they are an often undervalued element of a good wardrobe, but are essential for a new academic year, whether you're wearing them underneath Winter boots for walking to the library or just keeping your feet warm during evening study sessions. These aren't just cute, the library checkout card can even keep your mind on that book you need to return!
One thing I don't miss about school is the uniform. Although in a way, we all create our own uniform based on the key pieces we wear every day. My personal uniform, as most people who know me will attest to, is a skater dress, often with tights. I love them because I just need to put them on to feel ready for the day. I'll add a cardigan if I'm just going to a lecture, or a nice jacket and heels if I'm going to an event. This dress is my sort of thing, in that it's quite plain and easy to match with things, but the embroidered detail at the neckline adds enough that you don't even need to accessorise if you don't want to. It's from a brand I hadn't heard of called
Fallen Star
on ASOS.