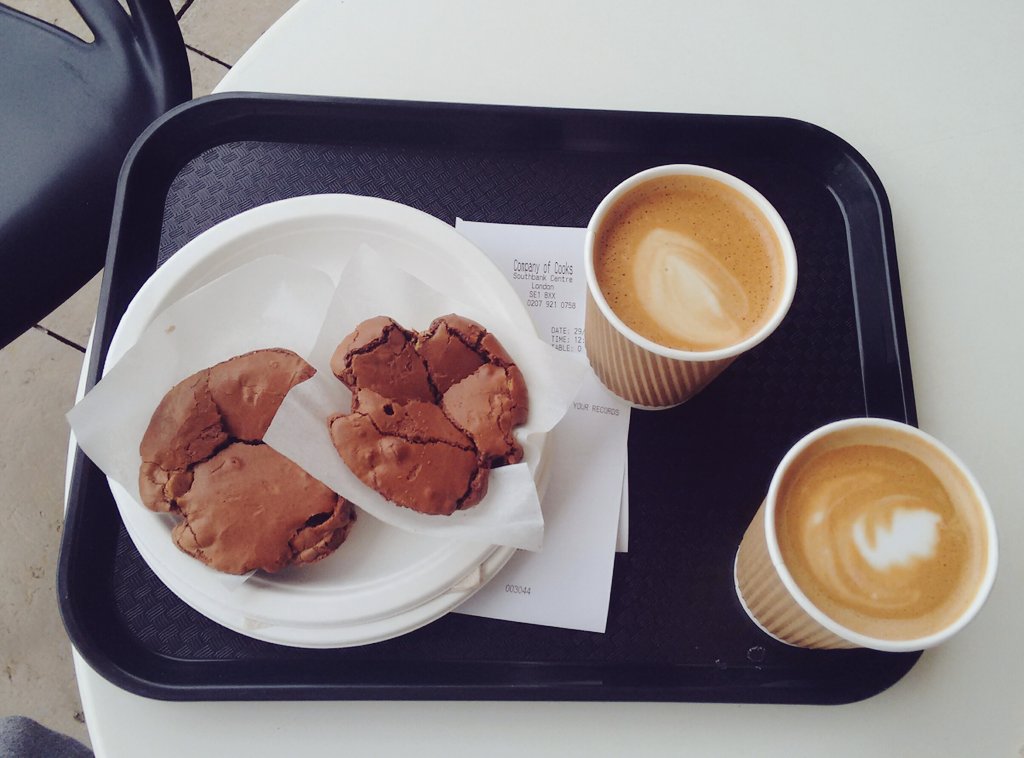 Taken at London's Southbank Centre
Fashion and retail news and features
How to make money as a digital influencer
- the title is misleading here, as this piece is more of an analytical insight into the world of paid-for Instagram posts and the lives of influencers (using the Beganovich sisters as a case study). An interesting read and a relevant one following last month's
Vogue/blogger argument
.
Kenzo x H&M: will it all be snapped up by the eBay super-sellers?
- as the Kenzo collection dropped at H&M on Thursday, fashion fans fell into a familiar pattern of trying desperately to buy a piece, knowing it was a race against time before the line sold out and started going for 300% markups online. This Telegraph piece questions how far these collaborations can really claim to be 'affordable'.
British Fashion Film Initiative
- not an article but an opportunity for young fashion designers: win funding from the British Fashion Council to make a film promoting your upcoming collection.
Philip Green's plan for BHS pension falls short by £100m
- even his friend and ally Alexandra Shulman said in a
recent interview
that Green ought to "do something that makes people feel better about him". This attempt is a start, but for those who relied on the retailer for their retirement plans, it's not enough.
Other top picks
Click plate: how Instagram is changing the way we eat
- beautiful prose as ever from Ruby Tandoh as she defends the culture of online food pictures. In case you didn't guess from the header image for this post, I agree with her wholeheartedly.
Ritz boss Andrew Love on running London's most luxurious hotel
(podcast) - I loved this interview with the Chairman of the Ritz on the subject of good old-fashioned hospitality.
Unpaid internships reform plan blocked in the commons
- relevant for all kinds of industries, but fashion and entertainment were named as some of the worst offenders in the Commons. This bill may not have got very far, but it's brought this important issue into the public conversation again.
No new writing from me this week, but hopefully a couple of things coming up in the next few days.
Follow me on Twitter
if you're interested in hearing about them.